Chocolate and hazelnut are a perfect flavor match, so the wild popularity of Nutella comes as no surprise! To help share the Nutella love, I put together a list of some of my favorite easy Nutella desserts, from chocolate hazelnut panna cotta to Nutella tiramisu, and even dessert pizza with Nutella drizzle.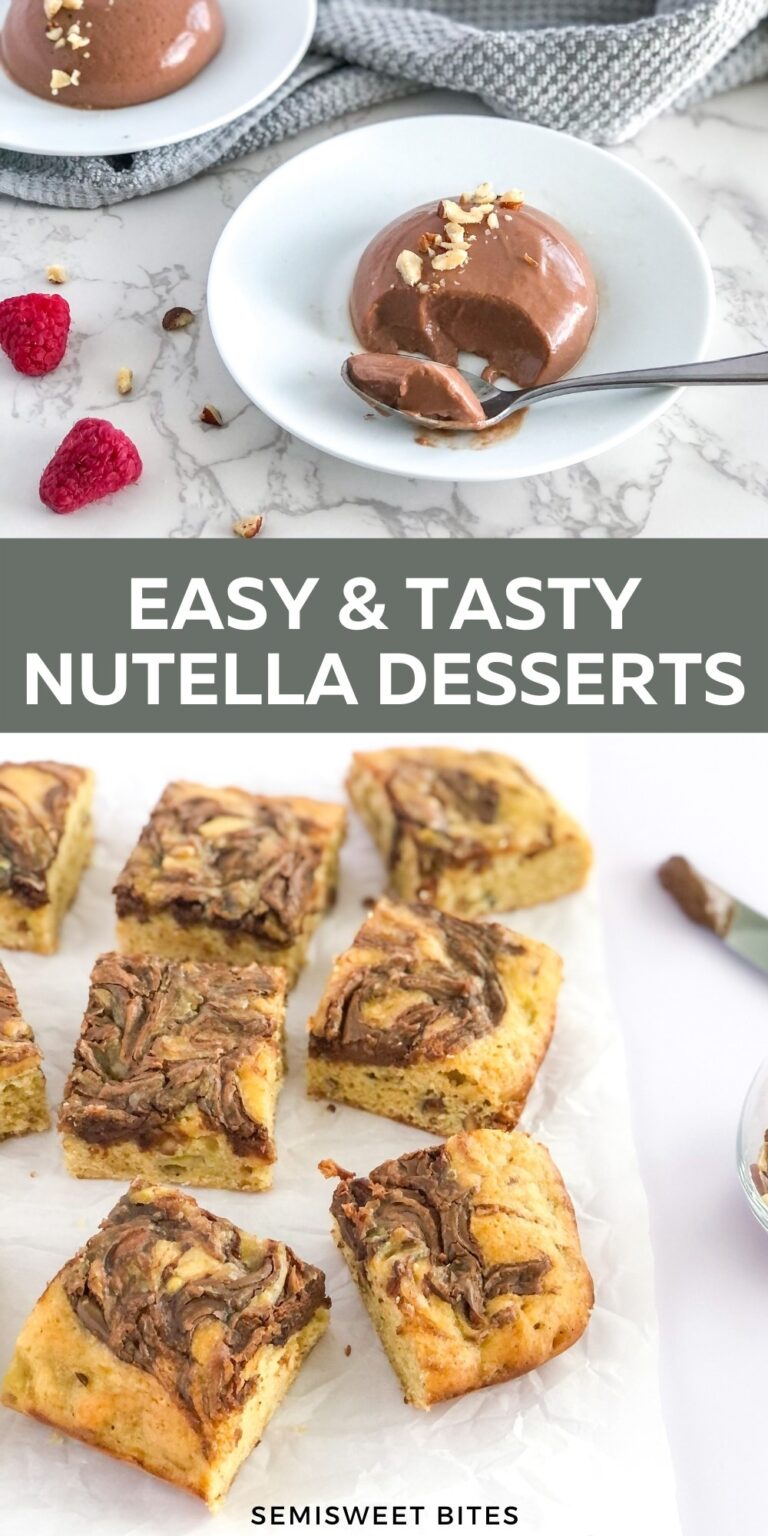 What is Nutella?
Nutella is a sweet chocolate hazelnut spread that originated from an Italian bakery in the 1960's. It can be eaten as a spread on toast, swirled into baked goods, as a fruit dip, or in tons of other sweet dishes.
Can you make hazelnut spread at home?
With a little time and effort, you can make a healthier version of chocolate hazelnut spread at home! It may not be exactly the same consistency as Nutella, but I bet it'll still taste delicious.
Here's a popular homemade chocolate hazelnut spread recipe to try.
Nutella Dessert Recipe Ideas
Ah, Nutella: the sweet and creamy chocolate hazelnut spread that somehow tastes delicious on everything. It transforms a stale piece of bread into a masterpiece. Imagine what it can do in your favorite dessert recipes!
Here are some of my favorite Nutella desserts to enjoy: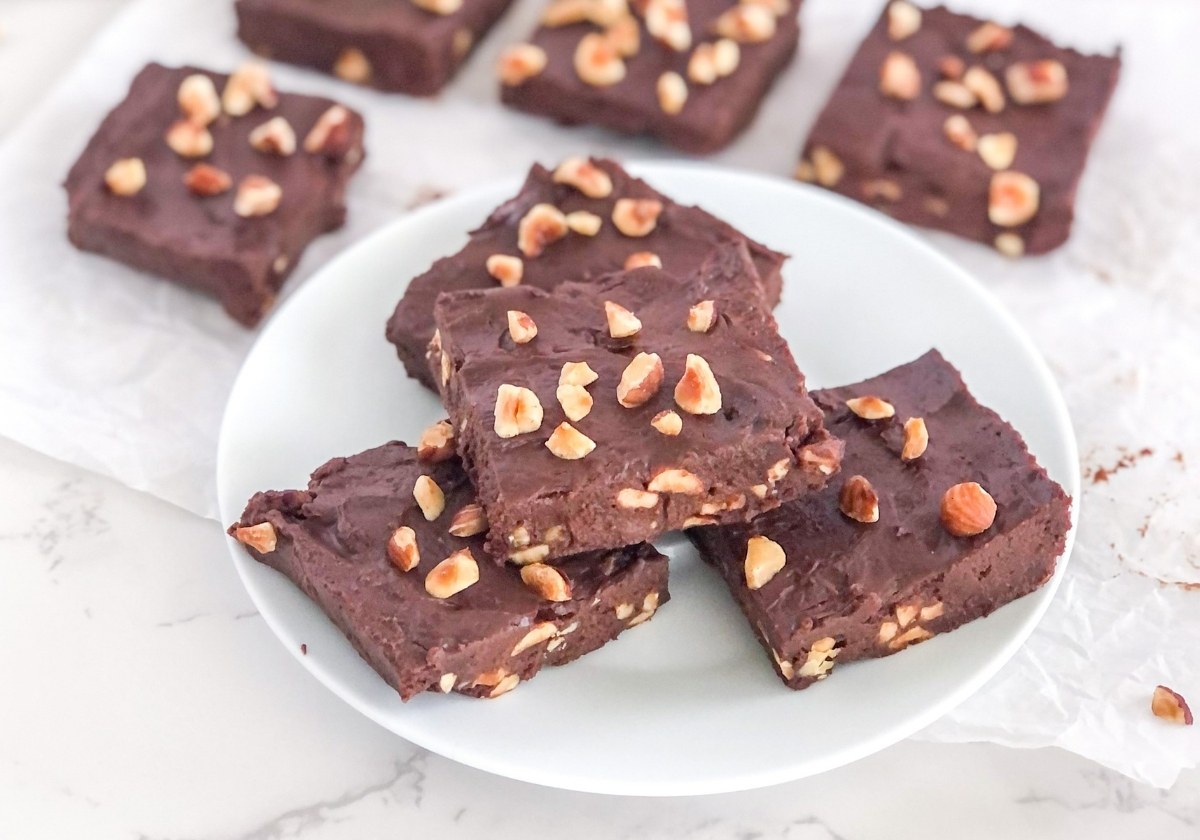 Rich, fudgy squares of dark chocolate and Nutella come together with a secret ingredient that makes this fudge healthier: Greek yogurt! Yogurt gives it a soft texture and boosts the flavor, while also eliminating the need for more sugar-heavy ingredients like sweetened condensed milk.
Toasted hazelnuts give it an extra nutty flavor, and a bit of crunch! These would also taste great with shredded coconut instead.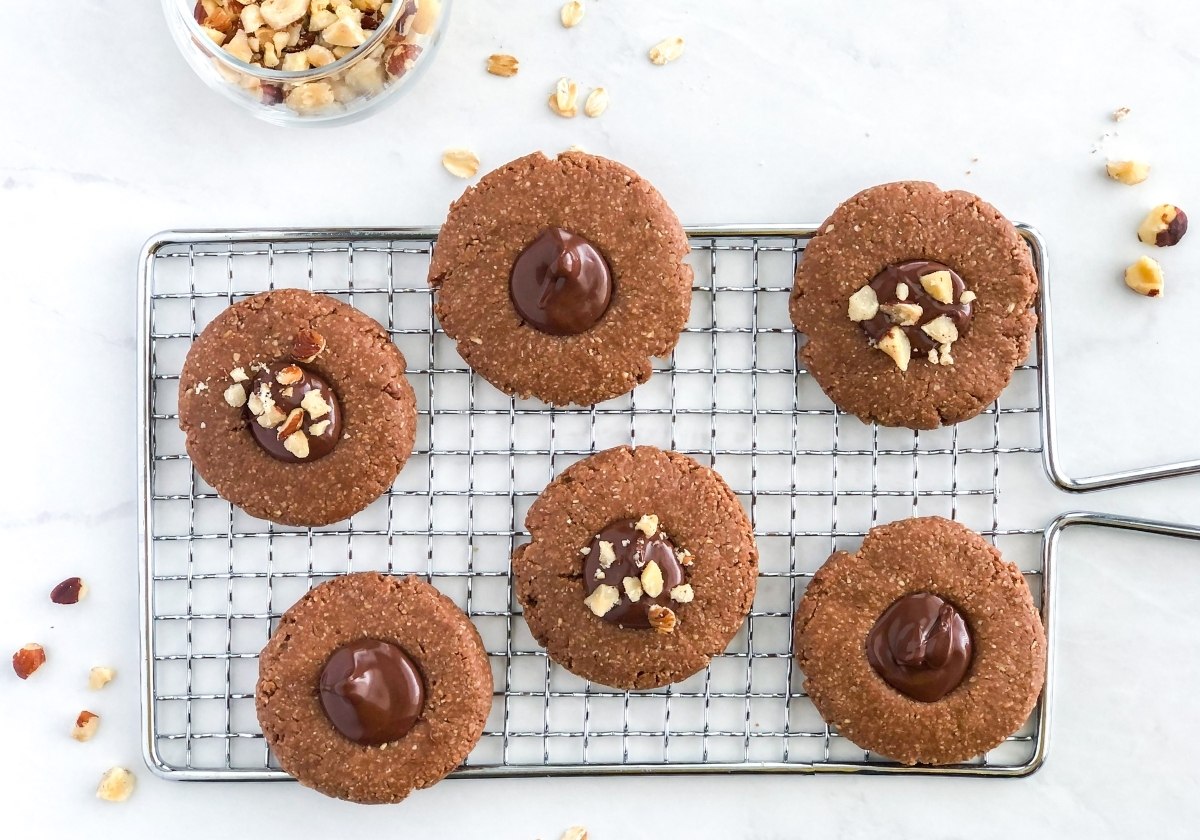 These soft no-bake cookies are made with oat flour, and have a smooth chocolate and Nutella-filled thumbprint in the center! (Don't worry: oat flour is really easy to make at home with oats in a blender).
These cookies are sweet and full of hazelnut flavor. Plus, they come together quickly, so they're great for when you have a last-minute craving for something sweet!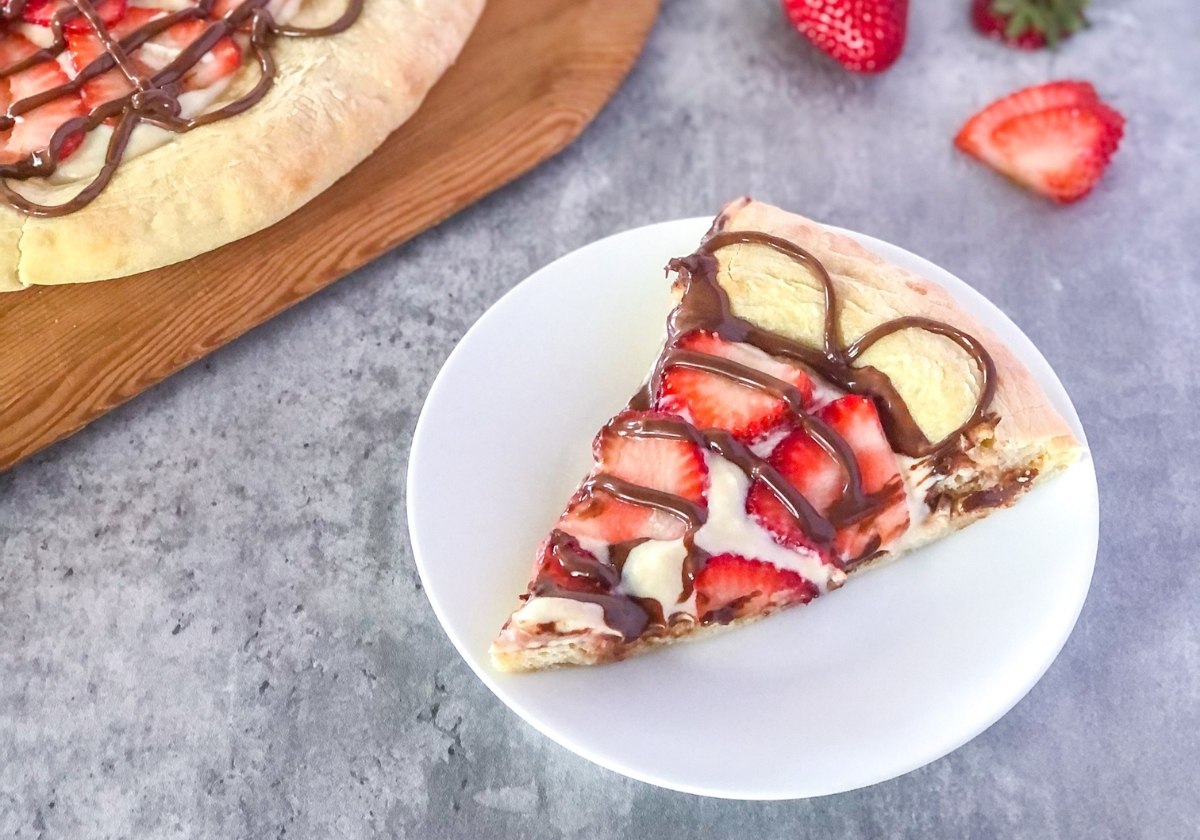 If you've never tried a dessert pizza, now is definitely the time! Pizza dough is topped with a lightly sweet, creamy mascarpone and yogurt "sauce", then layered with sliced strawberries and drizzled with melted chocolate and Nutella.
It's a fun dessert to feed a crowd, and it can be easily customized with your fruit(s) of choice!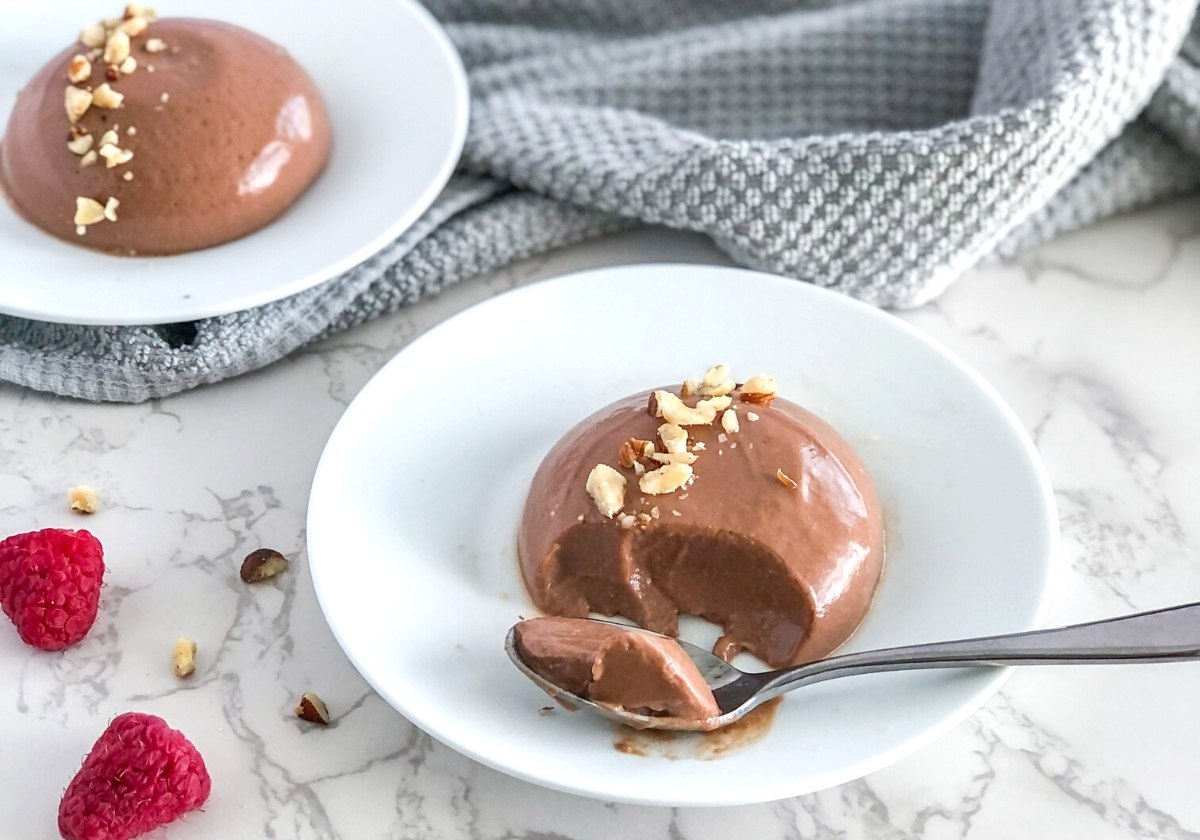 Don't be intimidated by panna cotta's fancy look – it's actually quite simple to make! Though it's traditionally made with a vanilla flavor, this version switches things up for a silky-smooth chocolate hazelnut panna cotta.
It pairs deliciously with raspberries, whipped cream, and toasted hazelnuts. But you can top it with whatever you want!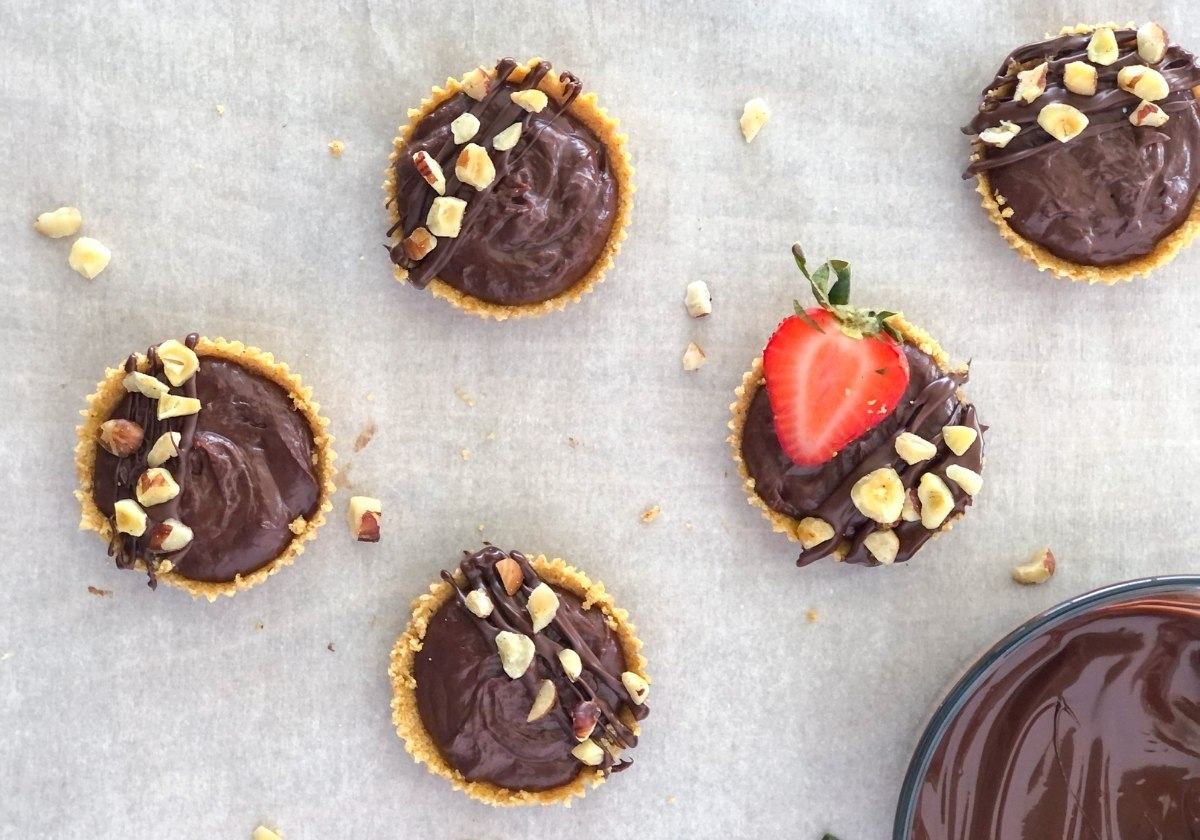 Adorable mini Nutella tarts make a perfect tea time treat or party dessert! With a graham cracker hazelnut crust and tangy chocolate hazelnut filling, they're sure to be a hit.
They're really fun to decorate, too!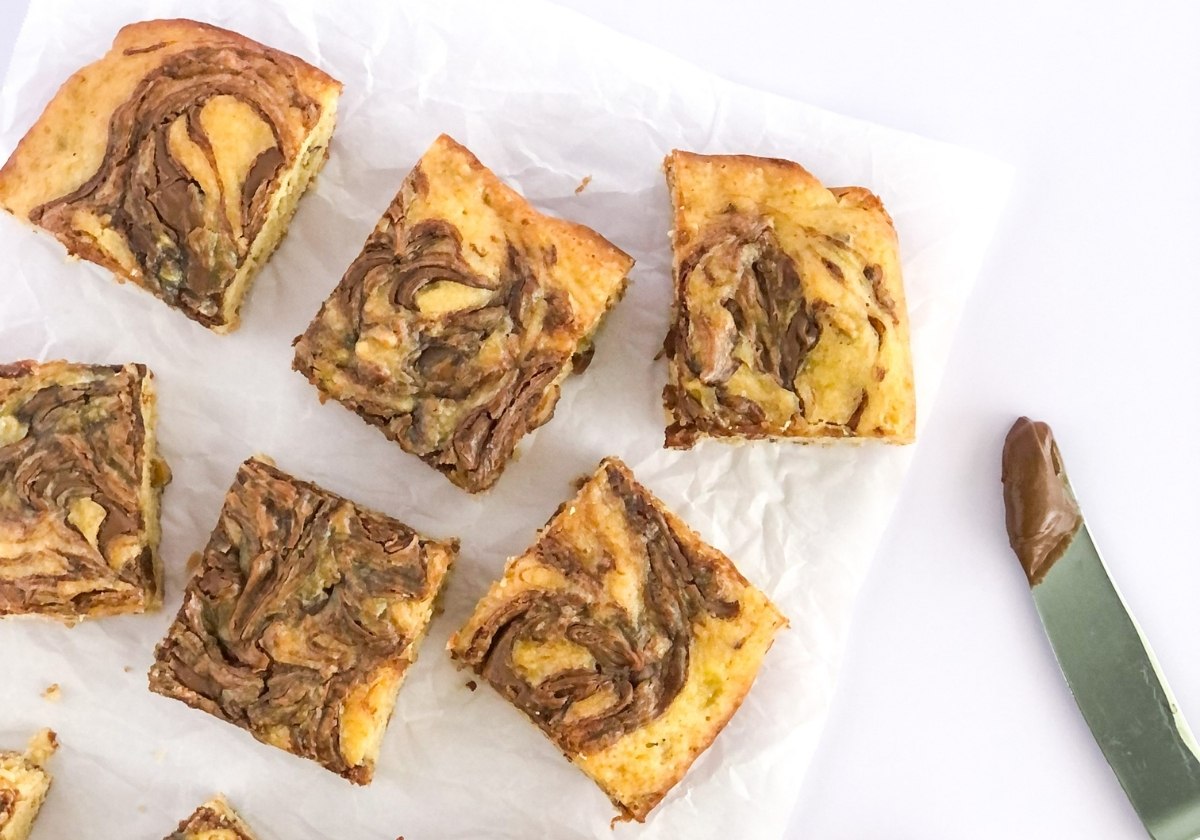 Here's another drool-worthy flavor combo: Nutella and banana! Chocolate hazelnut spread is dolloped over the banana bread batter, swirled with a knife, then baked until golden brown. It's a delicious way to start (or end) the day.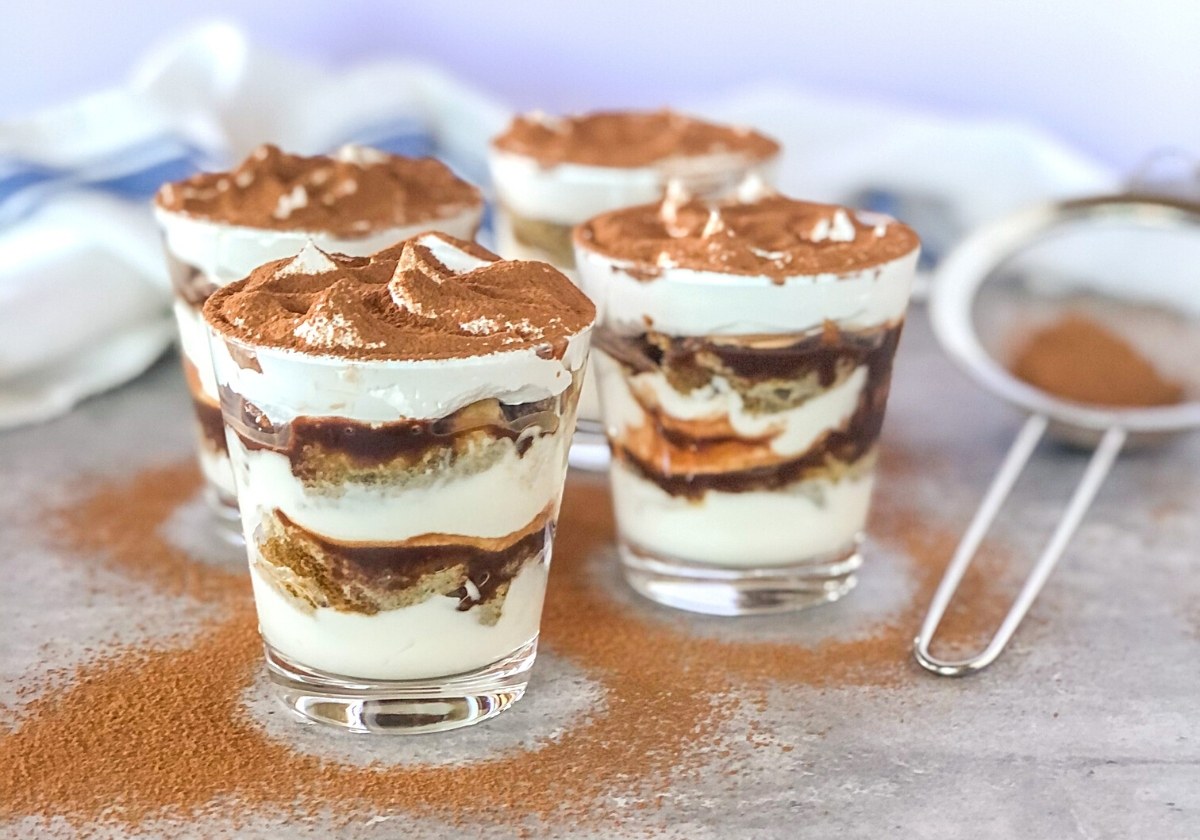 You've probably heard of the popular Italian dessert tiramisu, but have you heard of Nutellamisu?! These no bake dessert parfaits taste a lot like the traditional dessert, but with the added bonus of chocolate hazelnut flavor.
They're creamy and sweet, with a complimentary coffee flavor and layers of spongy ladyfinger cookies.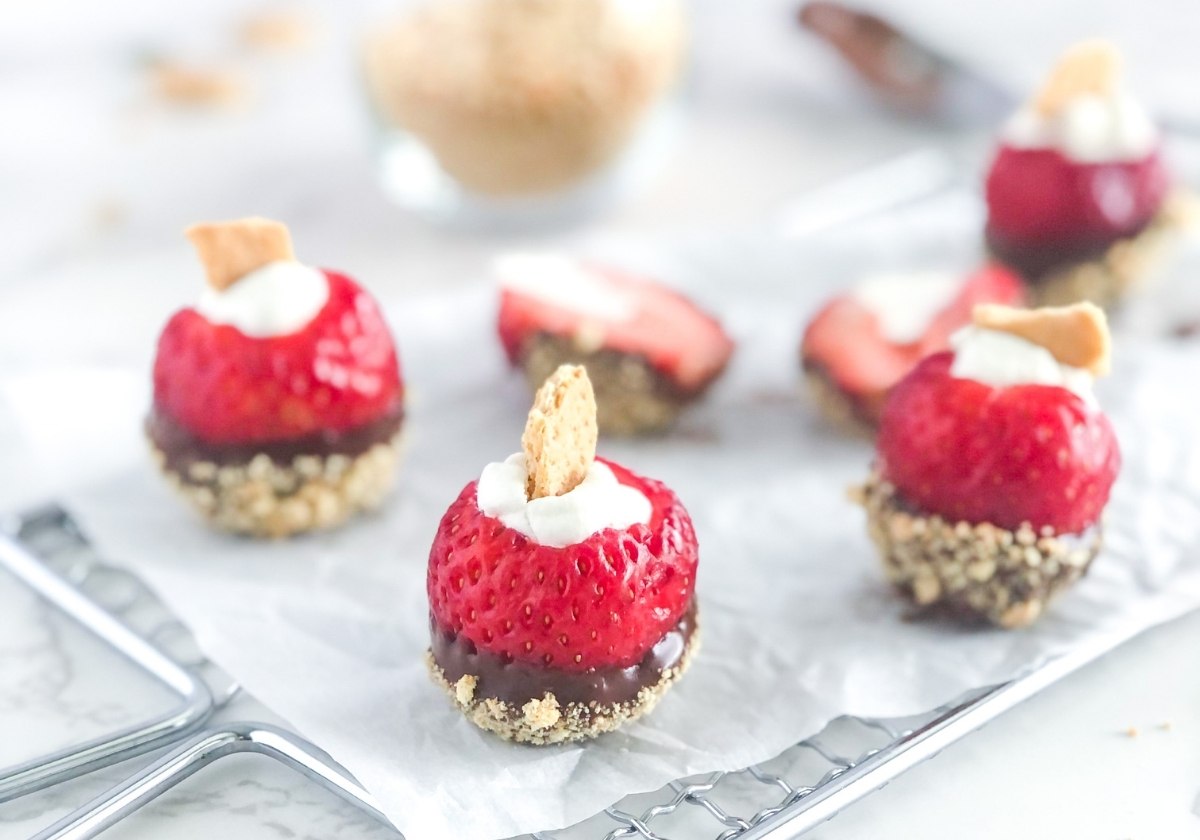 Here's another classic dessert that's transformed with the addition of Nutella: chocolate covered strawberries! They're also dipped in graham cracker crumbs and filled with whipped cream for an easy bite-sized treat.
The flavor combination is pure bliss. You'll just have to try it for yourself! 🙂
What are your favorite Nutella desserts? Let me know in the comments!