Sweet and tangy raspberries pair well with so many flavors – especially chocolate. I put together a list of crave-worthy (yet easy) raspberry desserts – from unique cookies to chocolate tarts and parfaits.
Some of these desserts are more decadent, and some are on the healthier side. But they're all totally delicious!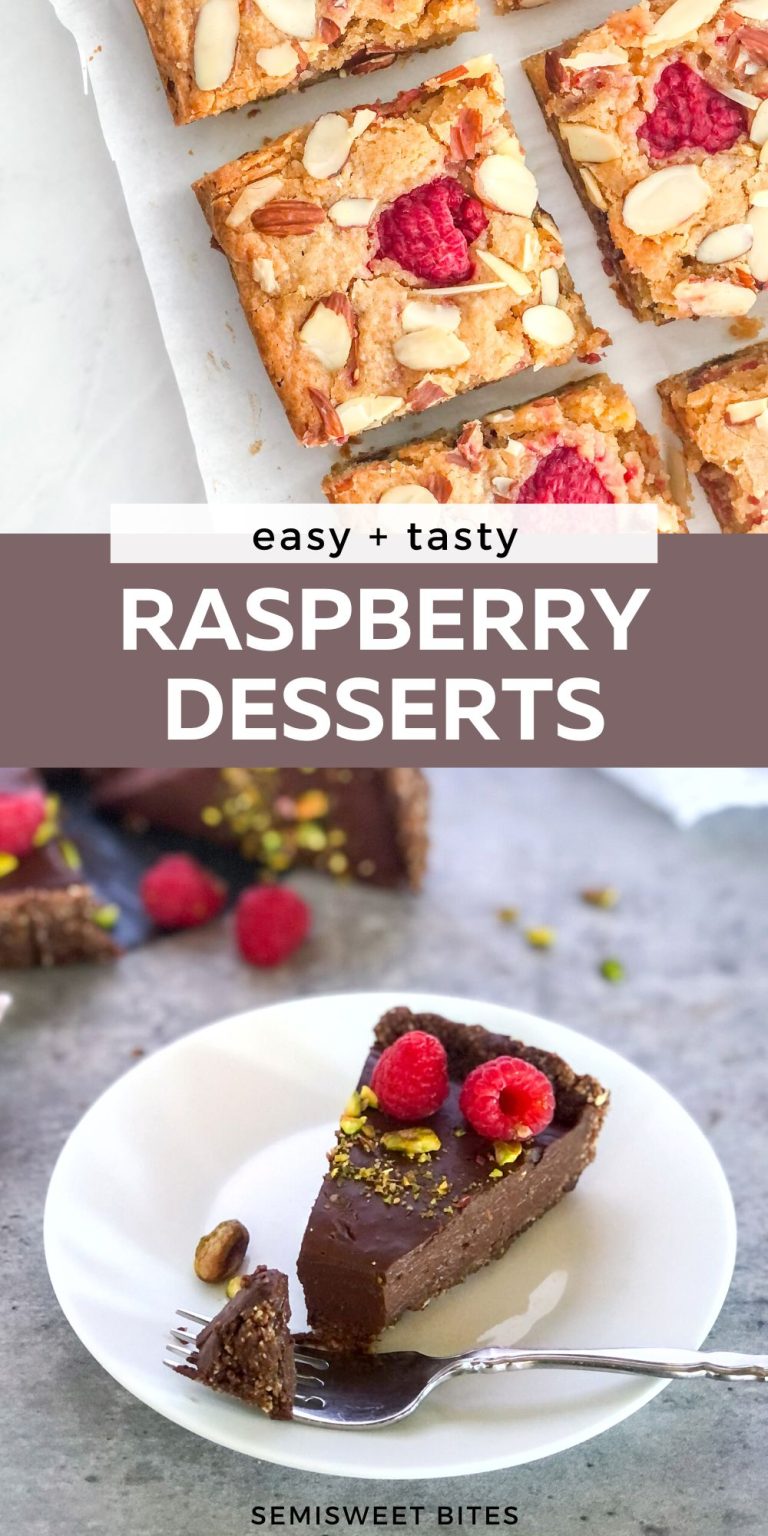 Tasty Raspberry Desserts
I'm all about desserts with fruit, and raspberries are one of my favorites to use. They're sweet and juicy, with a bright flavor that really stands out. Plus, they add a gorgeous pop of color that doesn't hurt, either. 🙂
Here are my favorite raspberry dessert recipes that you definitely need to try!
What could be better than chewy oatmeal cookies? How about chewy oatmeal cookies with sweet-tart raspberries and melty pools of white chocolate!
These cookies are easy to make, and you don't need an electric mixer. Plus, you can use frozen raspberries, so this is a perfect dessert for any time of year.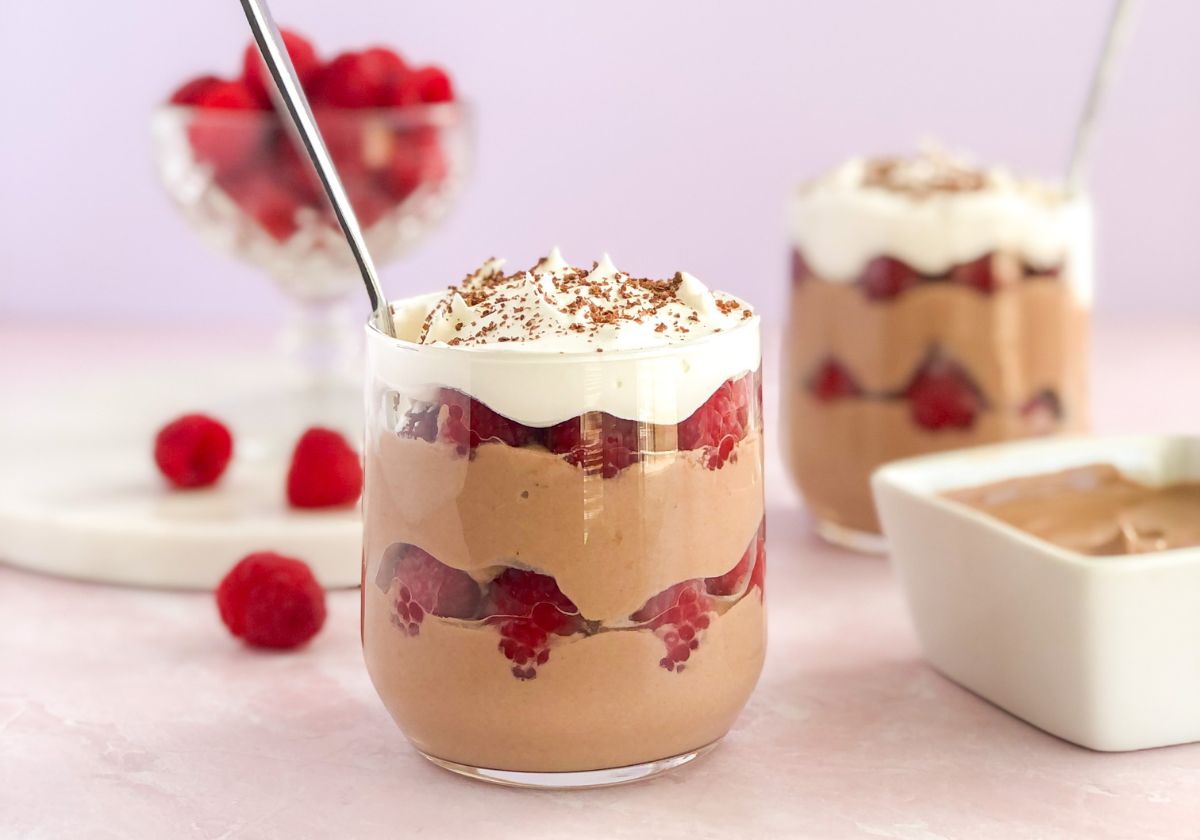 These healthier chocolate parfaits are made with Greek yogurt and cocoa powder, and sweetened with maple syrup. And of course, they're layered with fresh raspberries for an extra punch of flavor in every bite.
They taste decadent enough to be considered a dessert (especially if topped with whipped cream), but they make a great midday snack or lightly sweet breakfast, too!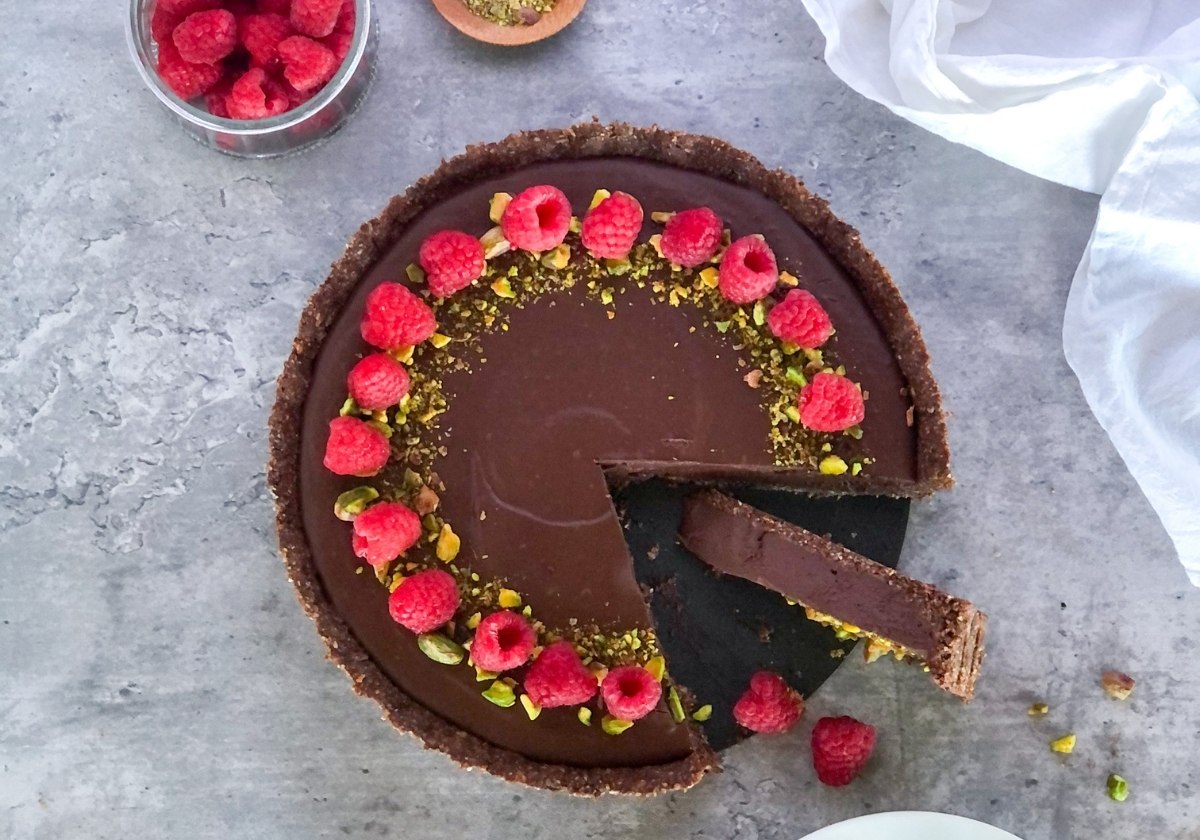 Raspberry puree and creamy chocolate ganache come together for a surprisingly easy but elegant no bake chocolate tart!
The chocolate filling sits in a simple oat flour crust (which can be made from blending oats), and is extra delicious topped with crushed pistachios and more raspberries.
Say hello to one of my favorite desserts ever: raspberry blondies with sliced almonds and dark chocolate chips! The flavor combination is out of this world. Did I mention they have fudgy, tender centers and chewy edges?
You don't need an electric mixer to make these, either. Just a bowl and a whisk!
Feel free to swap out the dark chocolate for white chocolate chips or chunks, if you prefer. Either way, these blondie bars are totally delicious!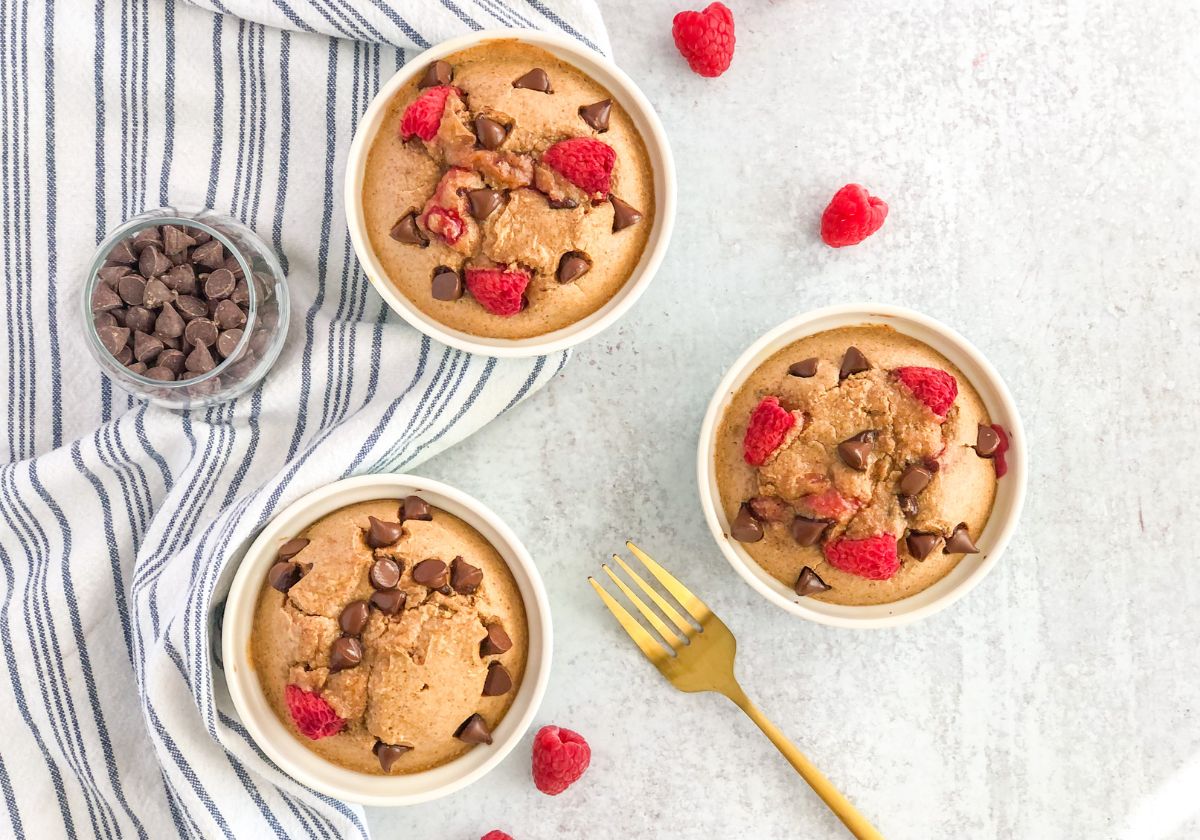 Cake for breakfast is my kind of situation, and chocolate chips and raspberries just make it that much better! Baked oats make a delicious healthier dessert you'll want to enjoy again and again.
These blended oats taste like cake, but are much better for you. They're made with homemade oat flour and almond butter, and they're sweetened with maple syrup. And, you can easily add your favorite toppings and mix-ins to switch things up!
Need something super quick and easy for those chocolate cravings? These chocolate filled raspberries with shredded coconut are a delicious 3-ingredient dessert or sweet snack.
All you have to do is melt some chocolate in the microwave, and there's a simple trick for filling the raspberries. Then, just sprinkle some shredded coconut on top and dig in!
What goes well with raspberries?
I'm going to go ahead and state the obvious here: raspberries and chocolate are a perfect match. That includes dark chocolate, semisweet chocolate, milk chocolate, and white chocolate, too!
But, there are lots of other flavors that pair well with raspberries, too, like:
nuts (almonds, pistachios, hazelnuts, etc.)
other fruit or berries (like blackberries & blueberries)
coconut
coffee
vanilla
How do I know when raspberries are ripe?
Ripe raspberries should have a deep red color, and appear plump. If they look mushy, they're likely overripe, and if they look pale or feel hard, they're likely underripe.
Raspberries won't ripen once they're picked, so you definitely don't want to buy (or pick) underripe raspberries!
If you have some raspberries and you're worried they might go bad before you can use them, just rinse them, pat them dry, and freeze them for later.
More Fruit Desserts to Try:
Looking for some more dessert recipe inspiration with fruit? Here are some ideas:
I hope you get a chance to try some of these fabulous raspberry dessert recipes! 🙂