Whether you're a fan of Biscoff cookies (and Biscoff spread) or you're just now discovering them, you need these delicious Biscoff desserts in your life! From Biscoff tiramisu cups to mini Biscoff cheesecakes, these are all easy to make and packed with that irresistible spiced speculoos flavor.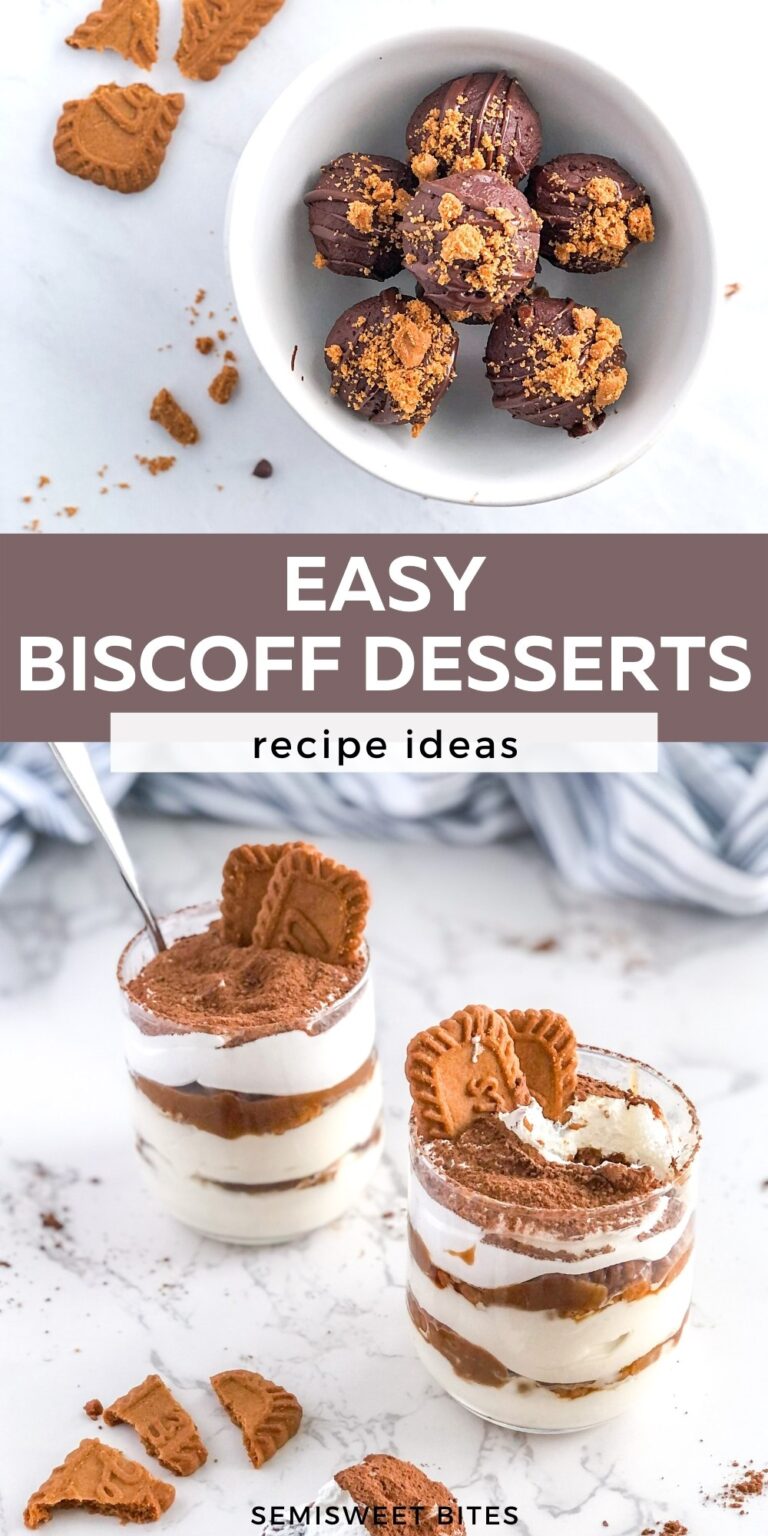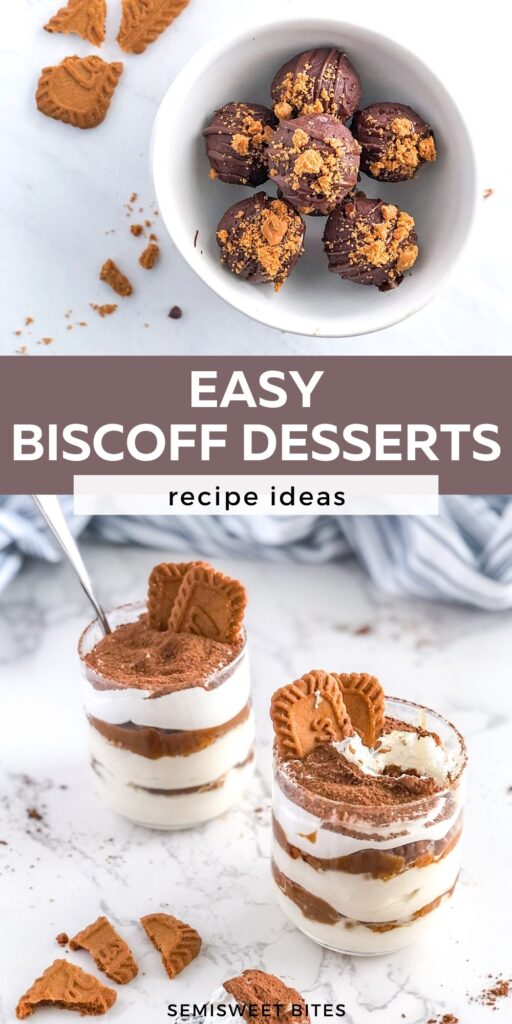 What are Biscoff cookies?
Lotus Biscoff is a brand of spiced pantry cookie, also known as speculoos cookies or biscuits (in some areas of the world). They were originally invented in Belgium, and have since grown in popularity around the world.
These crunchy cookies have a golden-brown color and a lovely caramelized, mildly gingerbread-spiced flavor. They pair well with lots of other flavors, such as coffee, chocolate, and vanilla.
What is Biscoff spread (or cookie butter)?
Lotus Biscoff spread, also known as cookie butter, is a spreadable mixture made from crushed Biscoff cookies. It often has a consistency similar to creamy peanut butter, depending on the brand you buy.
It's just another wonderful way to incorporate that delicious Biscoff flavor into desserts! You can spread it on toast, or use it in a similar way as you'd use peanut butter or Nutella in sweet recipes.
Biscoff Dessert Recipe Ideas
Some of these Biscoff desserts are made with Biscoff cookies, some are made with cookie butter/spread, and some are made with a combination of both. Because there's no such thing as too much! 😉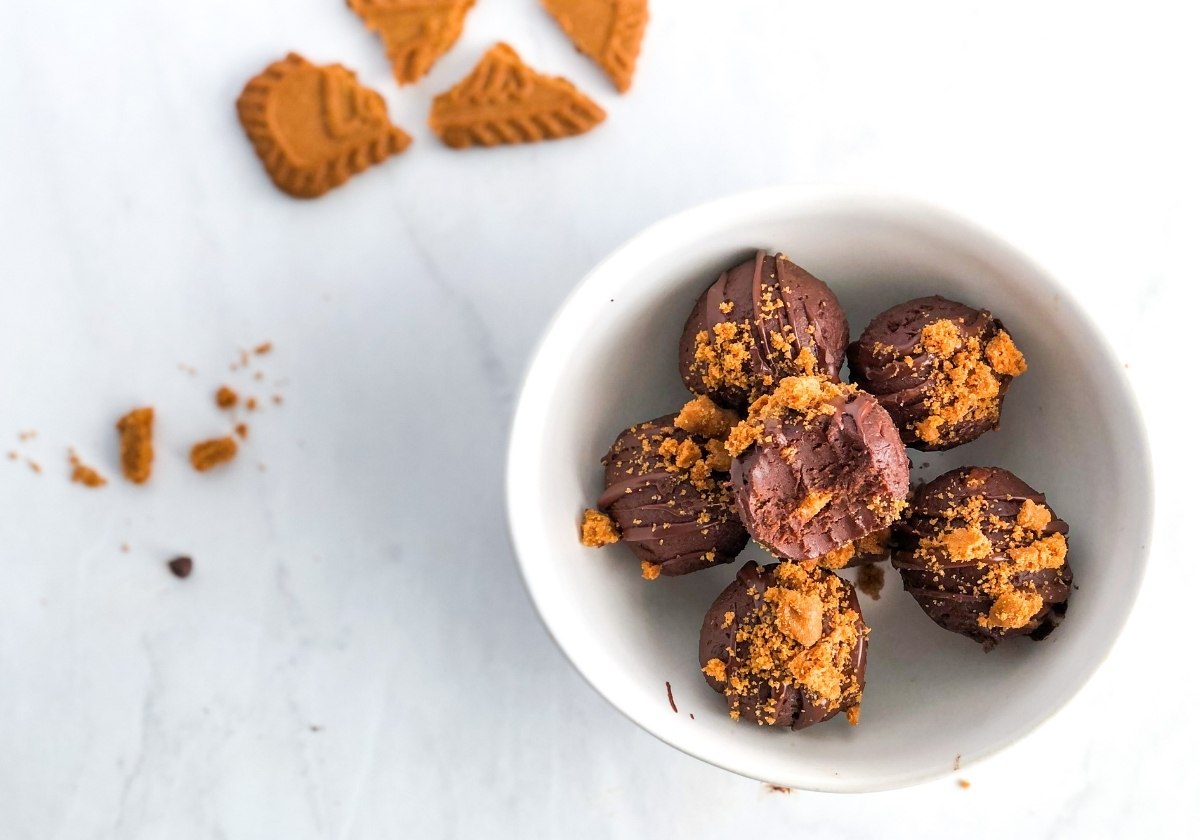 These no bake chocolate truffles are easy to make and deliciously-spiced! They're like mini brownie bites crossed with crushed Biscoff cookies.
They're super chocolatey (thanks to melted dark chocolate and cocoa powder), and have a hint of tangy flavor from the Greek yogurt.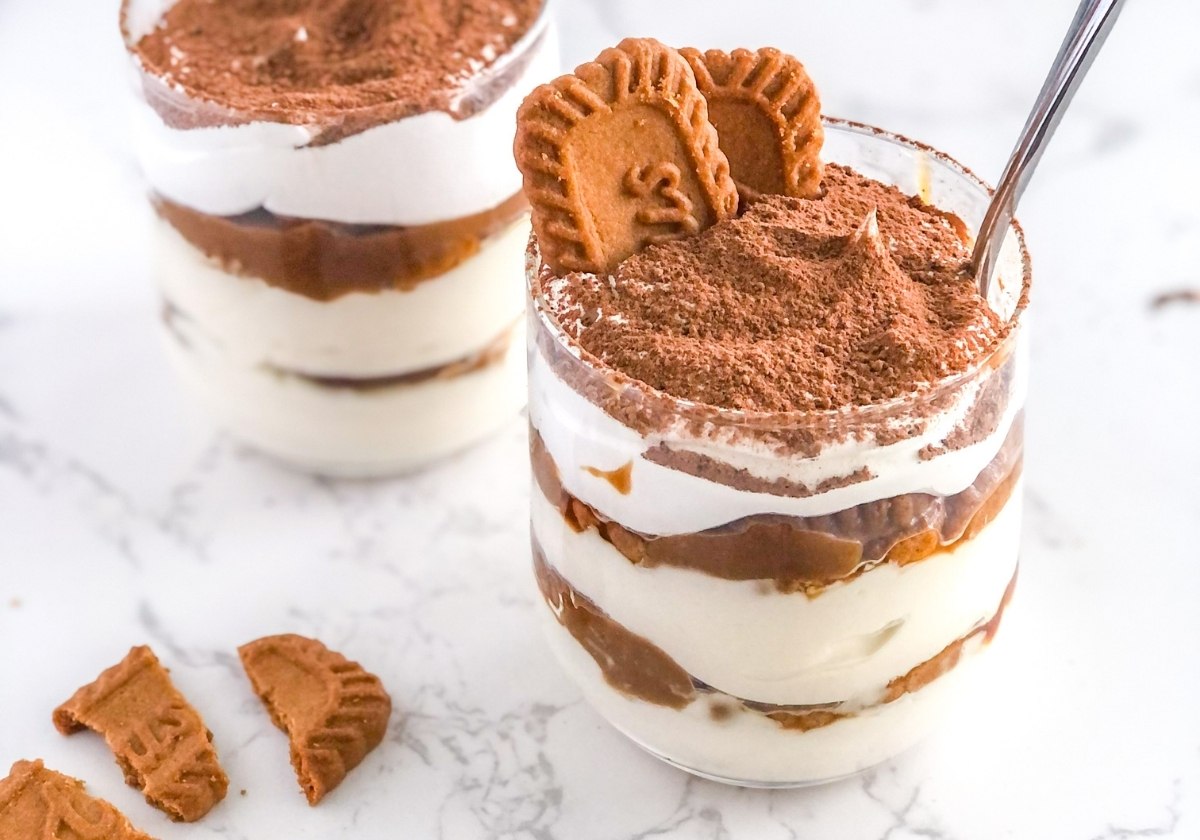 If you've ever dunked a Biscoff cookie in your coffee, then you know how tasty the combination is! These no bake Tiramisu parfaits bring together Biscoff cookies, Biscoff spread, coffee, and a creamy mascarpone yogurt layer.
For a final touch, cocoa powder and espresso powder are sifted on top. They're super easy to put together, but look fancy enough for a dinner party.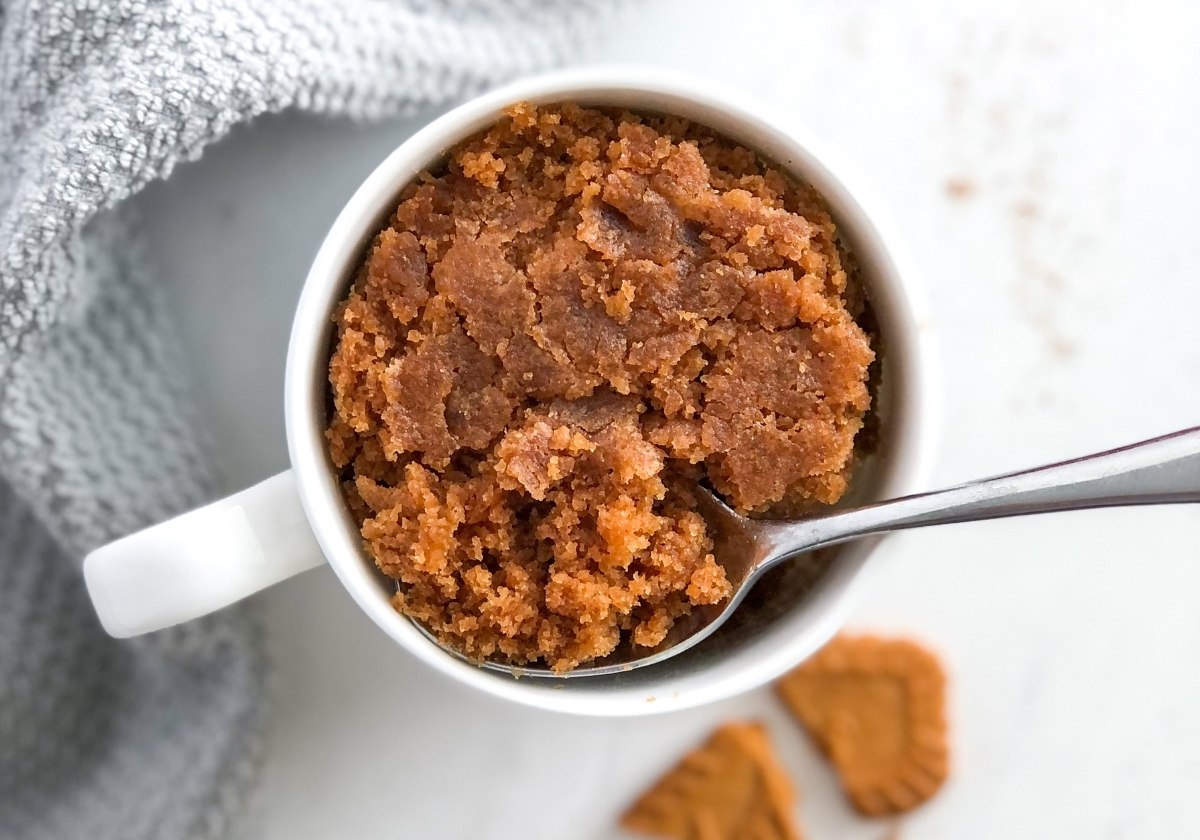 You only need two minutes (and a mug) to whip up this microwave mug cake! It's moist and lightly buttery, with a spiced Biscoff flavor from Biscoff spread. It's tasty on its own, or you can add a dollop of whipped cream on top.
This is a perfect quick, single-serving dessert to satisfy your sweet tooth!
These easy no bake cheesecakes feature a buttery Biscoff cookie crust! A combination of cream cheese and Greek yogurt makes up the tangy cheesecake filling. Plus, they're lower in sugar than typical cheesecake. But don't worry, they're still plenty sweet!
You don't need any cheesecake molds to make these either – just a muffin tin and cupcake liners! Plus, there's no whipping or electric mixing required.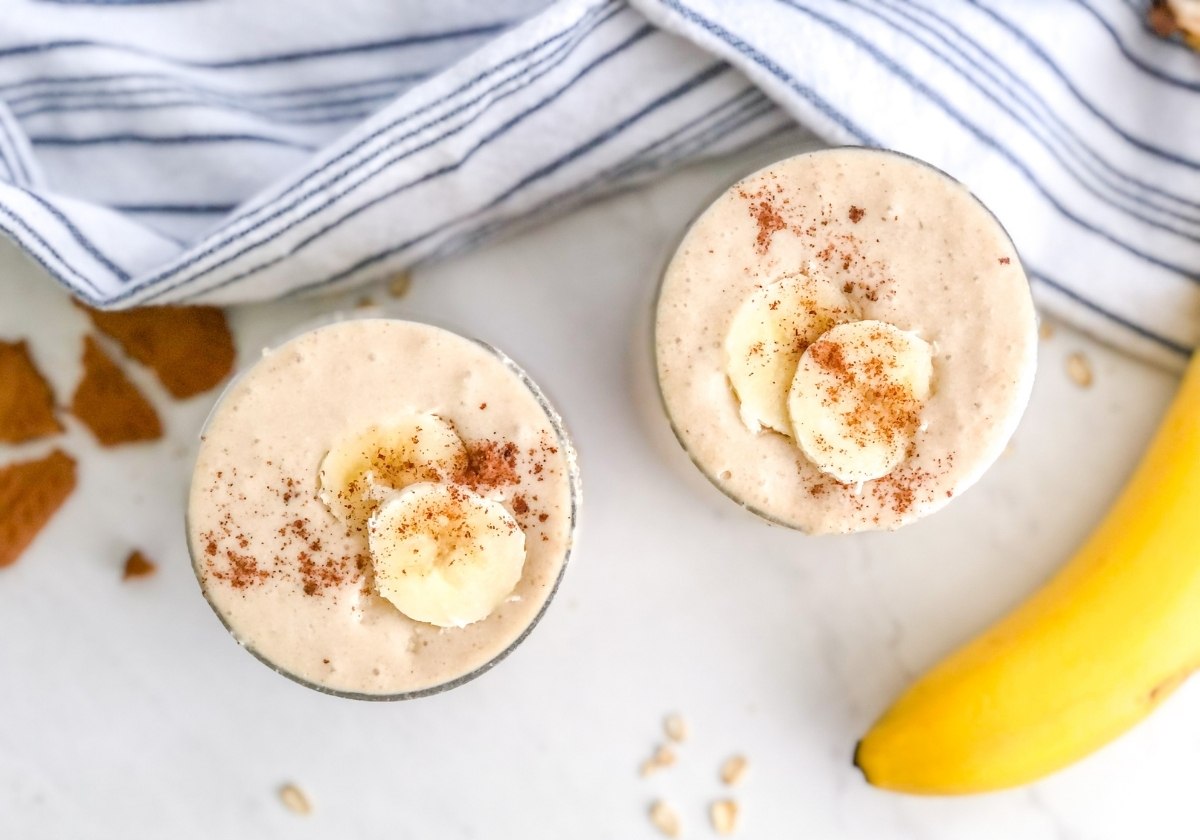 This lightly sweet smoothie is made with Biscoff spread, sweet ripe banana, milk, oats, Greek yogurt, and more. It tastes like a spiced oatmeal cookie in a glass!
You just need 5 minutes and a blender to whip up this smoothie. It's sweet enough for a healthier dessert, but can also be a snack or breakfast.
For more recipe inspiration: you might also like these banana Biscoff muffins, this Biscoff crumb cake, or these pumpkin cheesecake bars with Biscoff crust!
I'm always looking for ways to incorporate Biscoff flavor into my dessert recipes, and so far, the results have been quite delicious. Which one are you hoping to try first? 🙂