Fellow chocolate lovers: need some ideas for tasty treats packed with chocolate flavor? Here are some easy, delicious dessert recipes with cocoa powder to get you inspired!
From fudgy brownies to chocolate truffles and no-bake desserts like tiramisu, you'll love these easy-to-make cocoa powder desserts.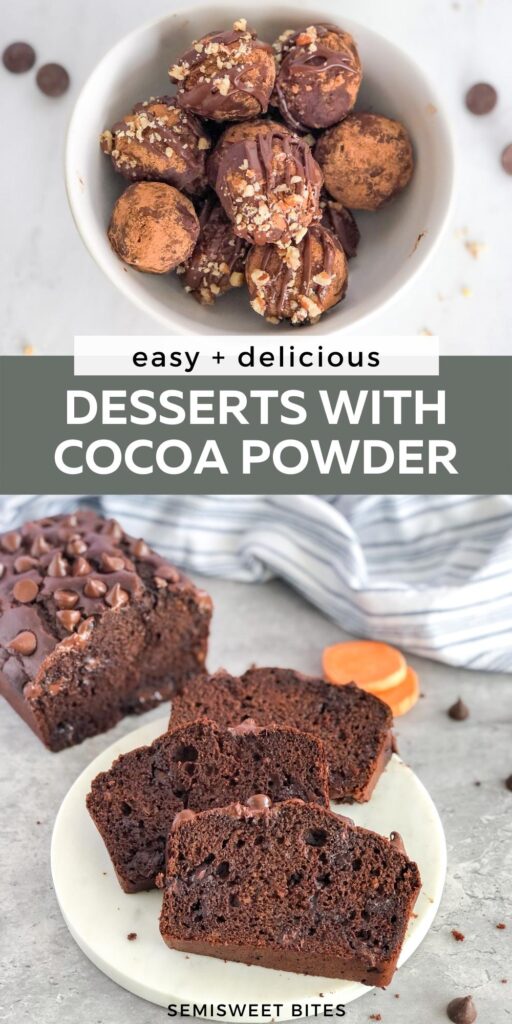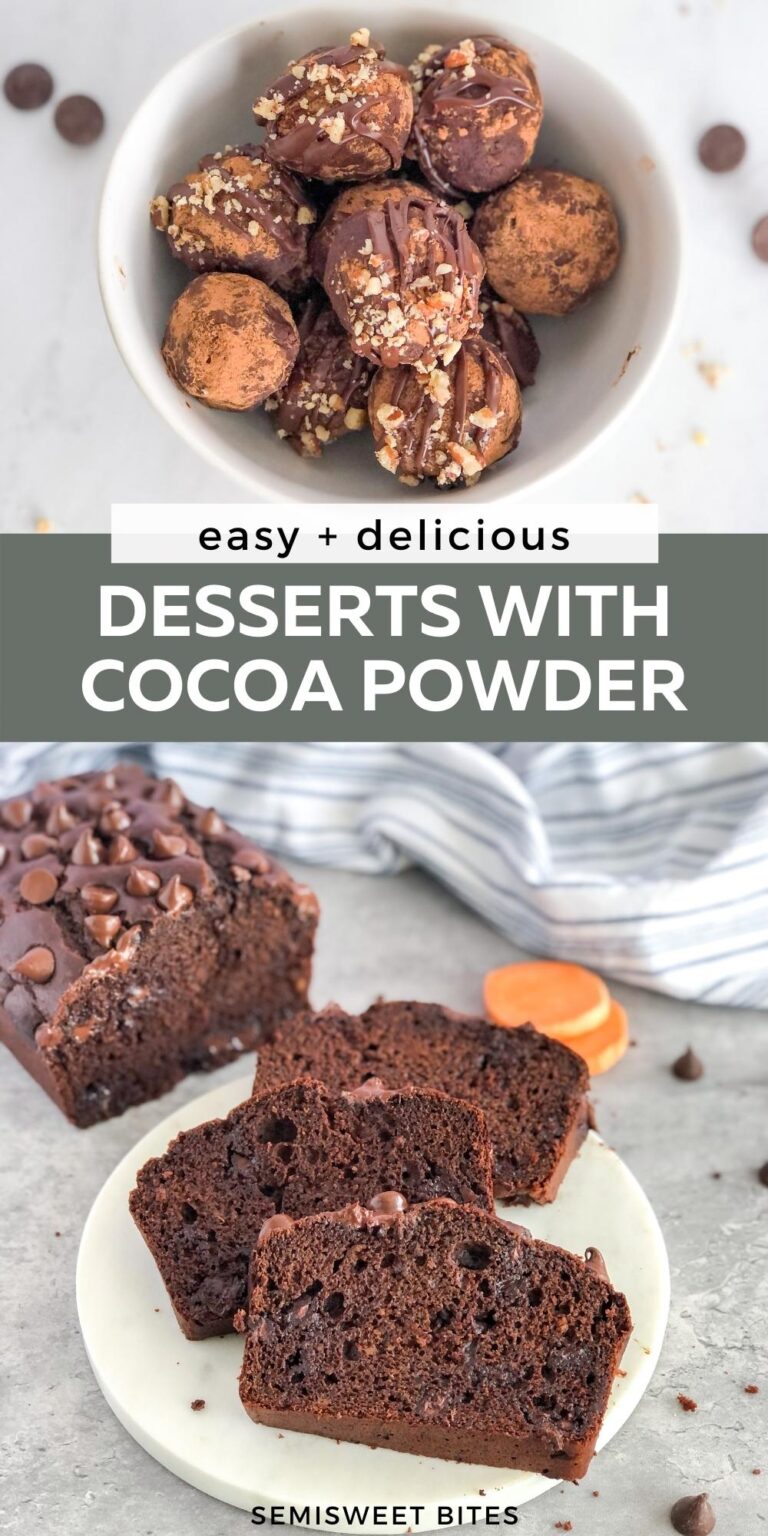 What is cocoa powder?
Cocoa powder is essentially dried and ground cocoa solids from roasted cocoa beans (after most of the cocoa butter has been removed).
It's different than chocolate bars or chocolate chips, because it doesn't have nearly as much cocoa butter, and there's no added sugar, milk, or fats.
Cocoa powder has a rich, deep chocolate flavor, and it's slightly bitter-tasting on its own (if you're using unsweetened cocoa powder).
It's used in lots of chocolate desserts and baking recipes, such as brownies, chocolate breads, cakes, and cookies. It's also used to flavor drinks, such as hot chocolate and mochas.
How is cocoa powder made?
To make cocoa powder, cocoa beans are first fermented, dried, roasted, and hulled.
Then, they're pressed to remove most of the cocoa butter. Lastly, they're ground into a fine powder to get the end product.
Cocoa Powder Desserts
I'm a big fan of chocolate, so naturally, cocoa powder is something I use a lot! I love how it makes desserts extra rich and chocolatey, especially when combined with chocolate chips or melted chocolate.
From brownies to tiramisu, cocoa powder is the perfect way to spruce up a baked or no-bake treat.
Here are some of my favorite dessert recipes with cocoa powder, so you can get your chocolate fix, too!
If you like chocolate banana bread, you'll love this super chocolatey sweet potato bread! It's packed with chocolate flavor AND chocolate chips, and it's super easy to make homemade mashed sweet potato in the microwave.
It's moist, fudgy, and utterly delicious. Perfect for breakfast, snack, or dessert!
These truffles are like a cross between a Biscoff cookie and a fudgy brownie – without any baking required! They're made with Greek yogurt (no cream cheese), so they're healthier, too.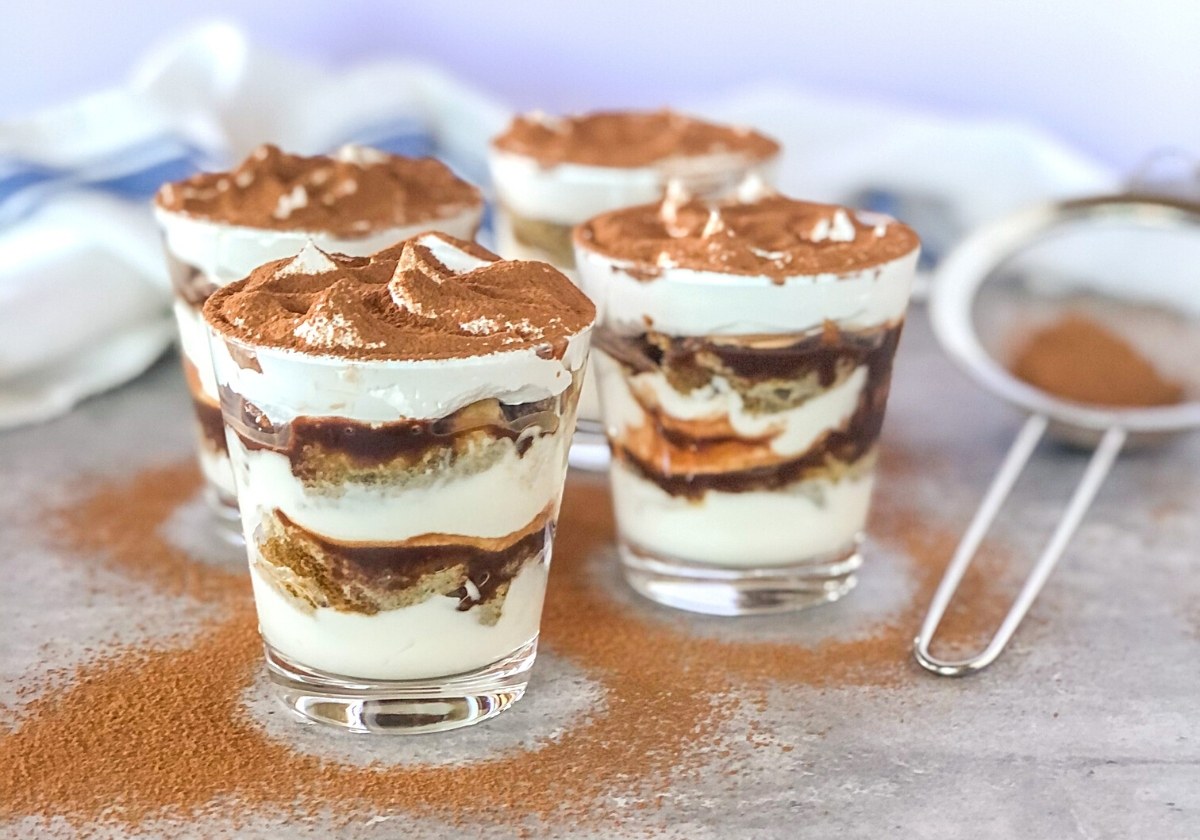 If you're in the mood for something that combines chocolate with other delicious flavors, these Nutella tiramisu cups are the way to go!
They're layered with spongy ladyfinger cookies, sweet Nutella, coffee, and a creamy mascarpone yogurt mixture, then dusted with a light coating of cocoa powder on top. Easy and delicious!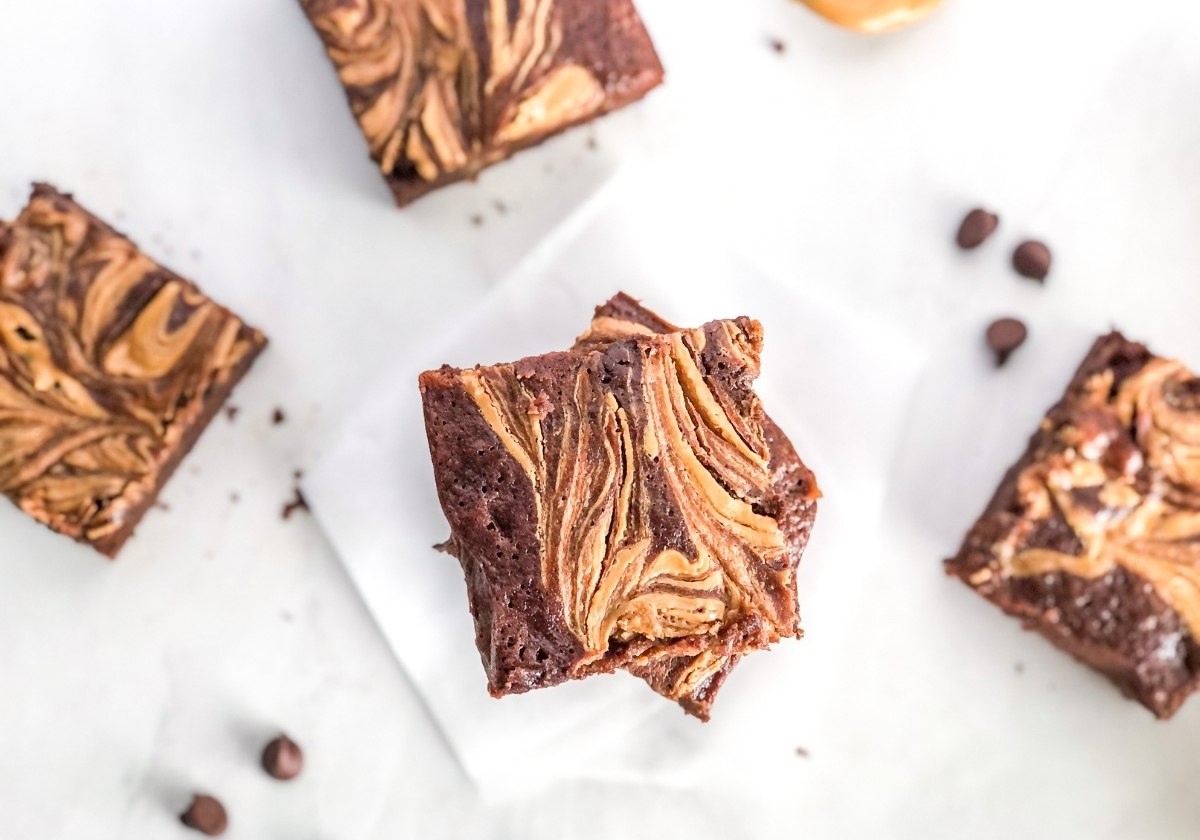 You don't need an electric mixer to make these delicious brownies! They feature mashed ripe banana and a salty, crunchy peanut butter swirl on top.
Bake up a batch of these beauties – they're sure to brighten your day. 🙂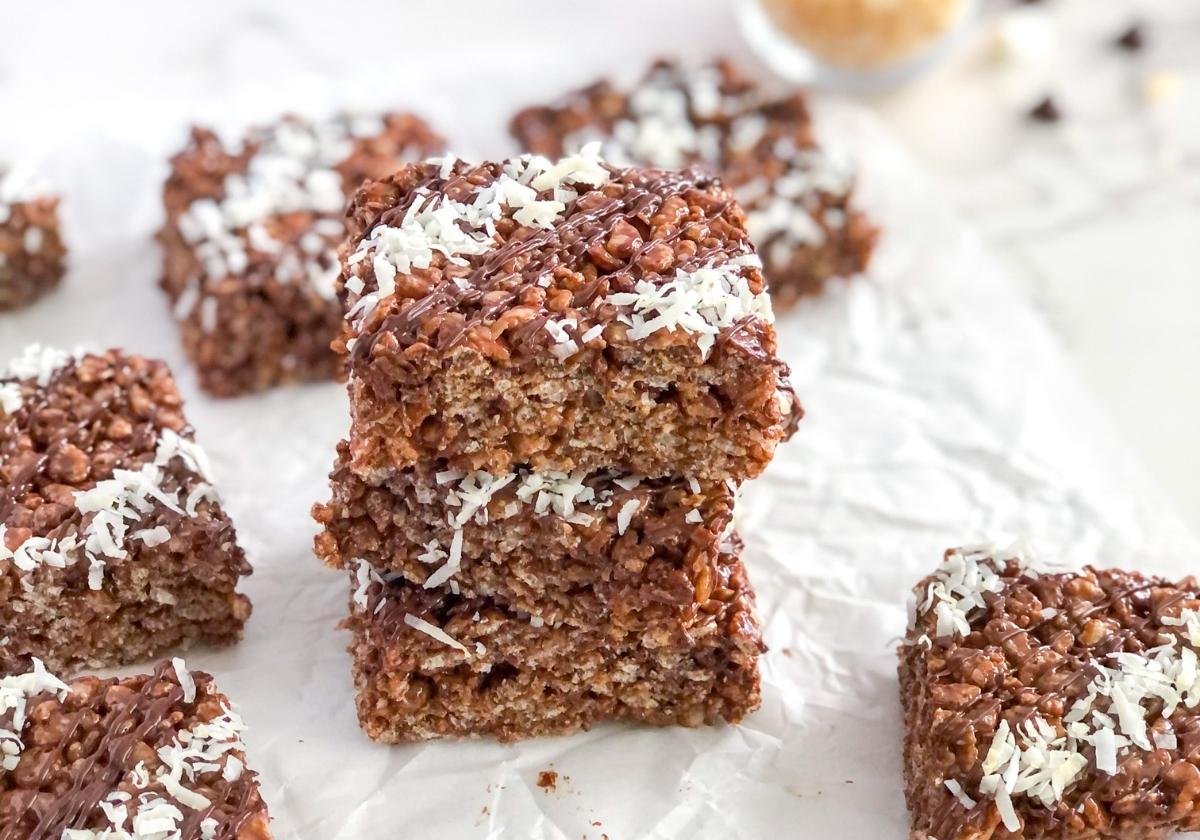 Rice Krispie treats are a classic dessert, but this version switches things up with chocolate and coconut! Cocoa powder gets mixed in with the melted marshmallows, and more chocolate gets drizzled on top.
These are super quick and easy to make on the stovetop – there's no baking required!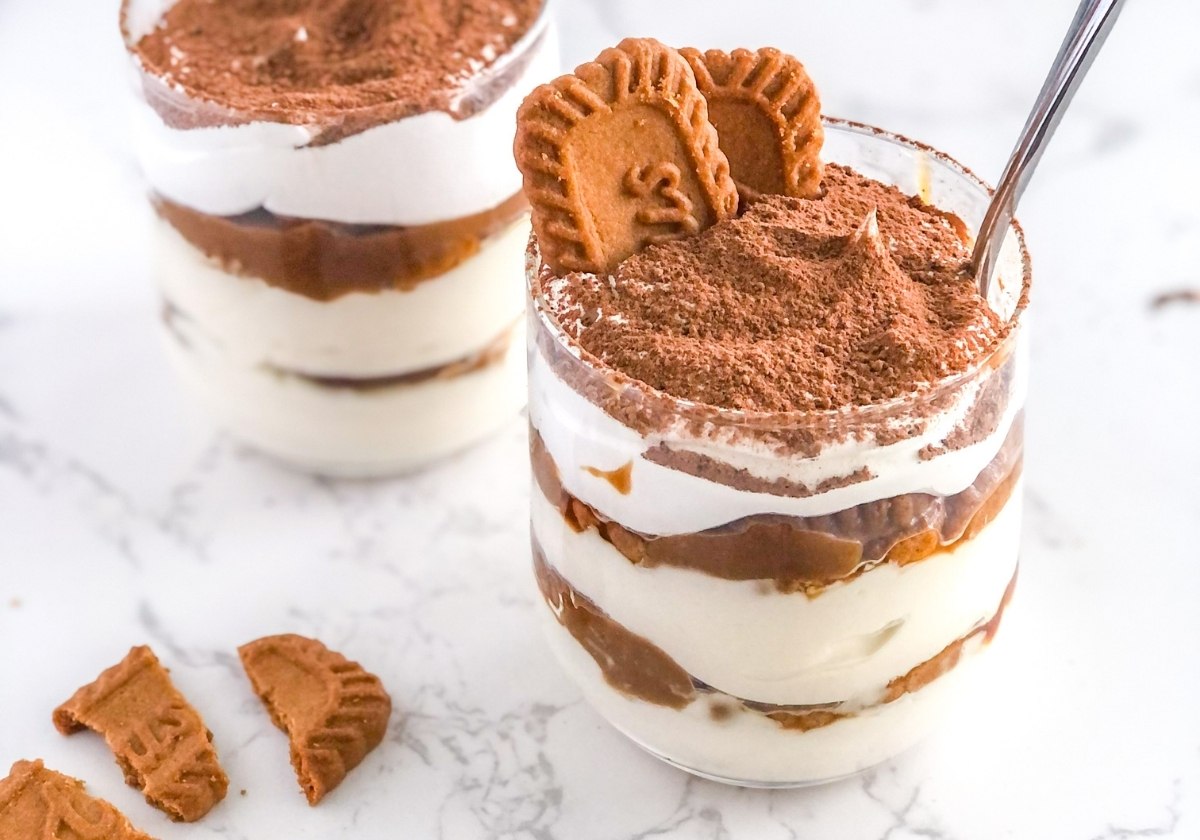 This Biscoff tiramisu is a lot like the Nutella tiramisu jars above, but with cookie butter (Biscoff spread) instead of Nutella, and Biscoff cookies instead of ladyfingers.
If you love that spiced Biscoff flavor as much as I do, these are a must-try dessert. So simple to make, too!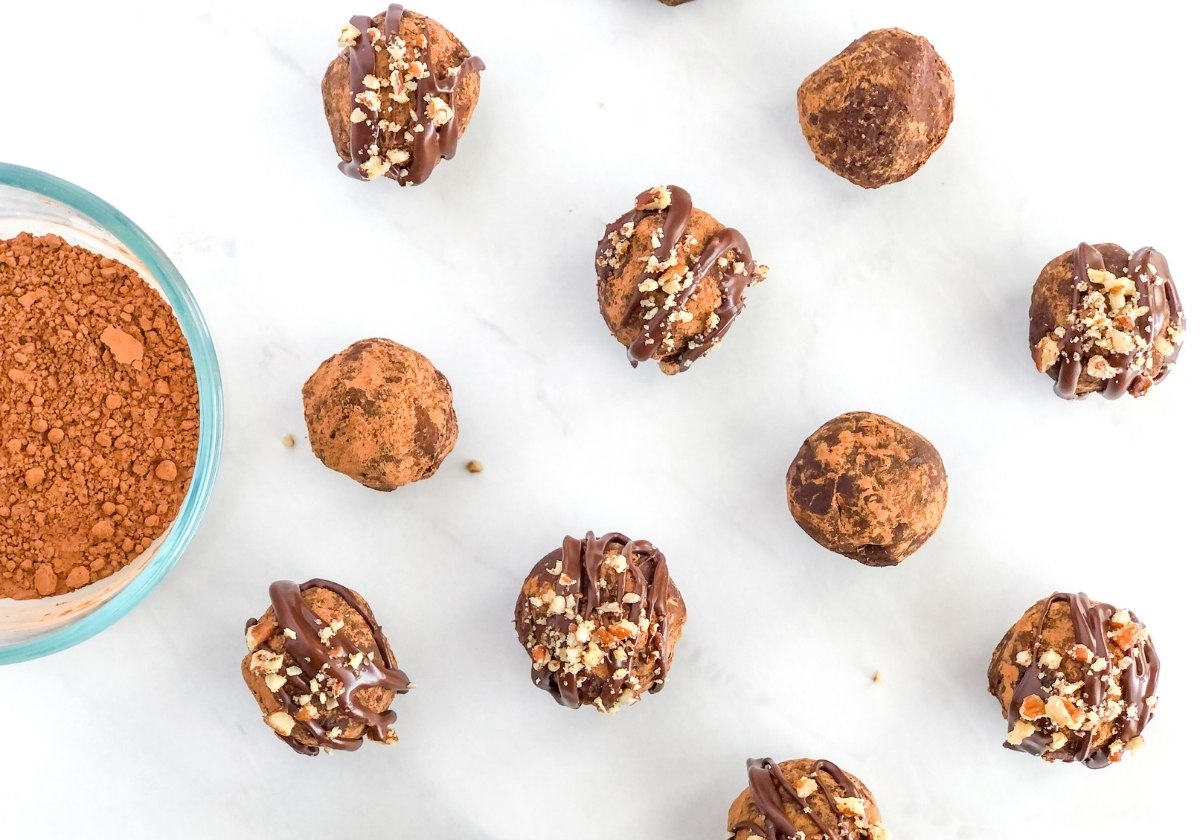 Who doesn't love chocolate truffles – especially when they're healthy?! The secret ingredient in these truffles is avocado. It gives them an extra soft and fudgy texture, while adding nutrients.
I love having these on hand for snacking – you never know when that chocolate craving will hit!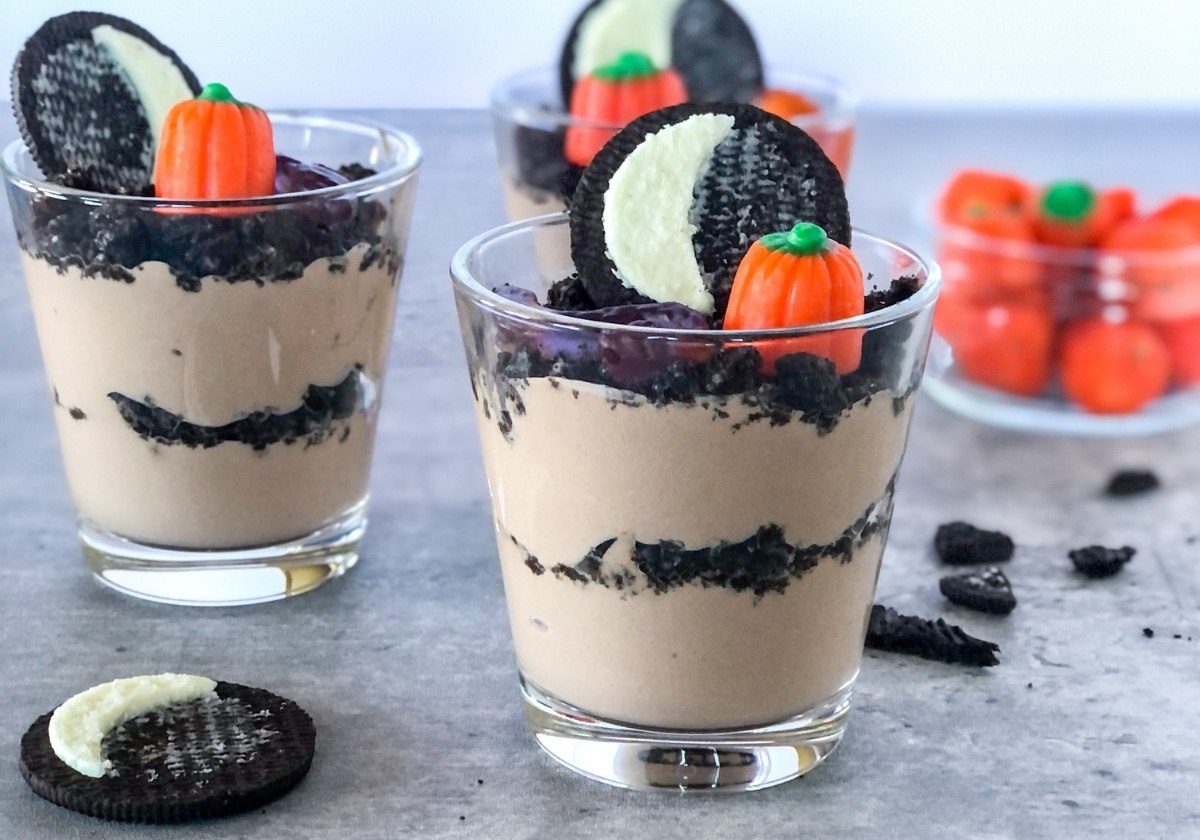 These Oreo "dirt cups" are a healthier version of the classic, replacing whipped cream and pudding with chocolate Greek yogurt (made with cocoa powder and sweetened with maple syrup).
They're just as delicious as the original, and just as easy to make! These dirt cups are spooky/Halloween-themed, but you can decorate them for any occasion.
Does cocoa powder expire?
Cocoa powder won't spoil in terms of making you sick, but it will lose its flavor potency over time.
If you're in a pinch, you can still use cocoa powder that's 2-3 years past its expiration date – the chocolate flavor just may not be as rich.
If the container is unopened, cocoa powder will last up to three years. Once opened, it will last for one year. That is, if you store it properly!
How to Store Cocoa Powder
Keep cocoa powder in a cool place (like your pantry), with the lid tightly sealed.
When you use it, be sure to avoid dripping any liquids or other ingredients into the container. This will help it last longer!
More Ways to Use Cocoa Powder:
Here's some more inspiration for delicious desserts with cocoa powder:
hot cocoa
chocolate oatmeal (baked, stovetop, or overnight oats)
chocolate yogurt
truffles
chocolate dips
cheesecake
chocolate muffins
What are your favorite recipes with cocoa powder? Let me know in the comments – I always need more chocolate in my life! 🙂