Whether you're holiday baking or just looking for an everyday treat to make, these no mixer cookie recipes are super easy (with minimal cleanup)!
From flourless coconut peanut butter cookies to ginger molasses crinkle cookies and chewy chocolate chip cookie bars, there are tons of delicious options to choose from.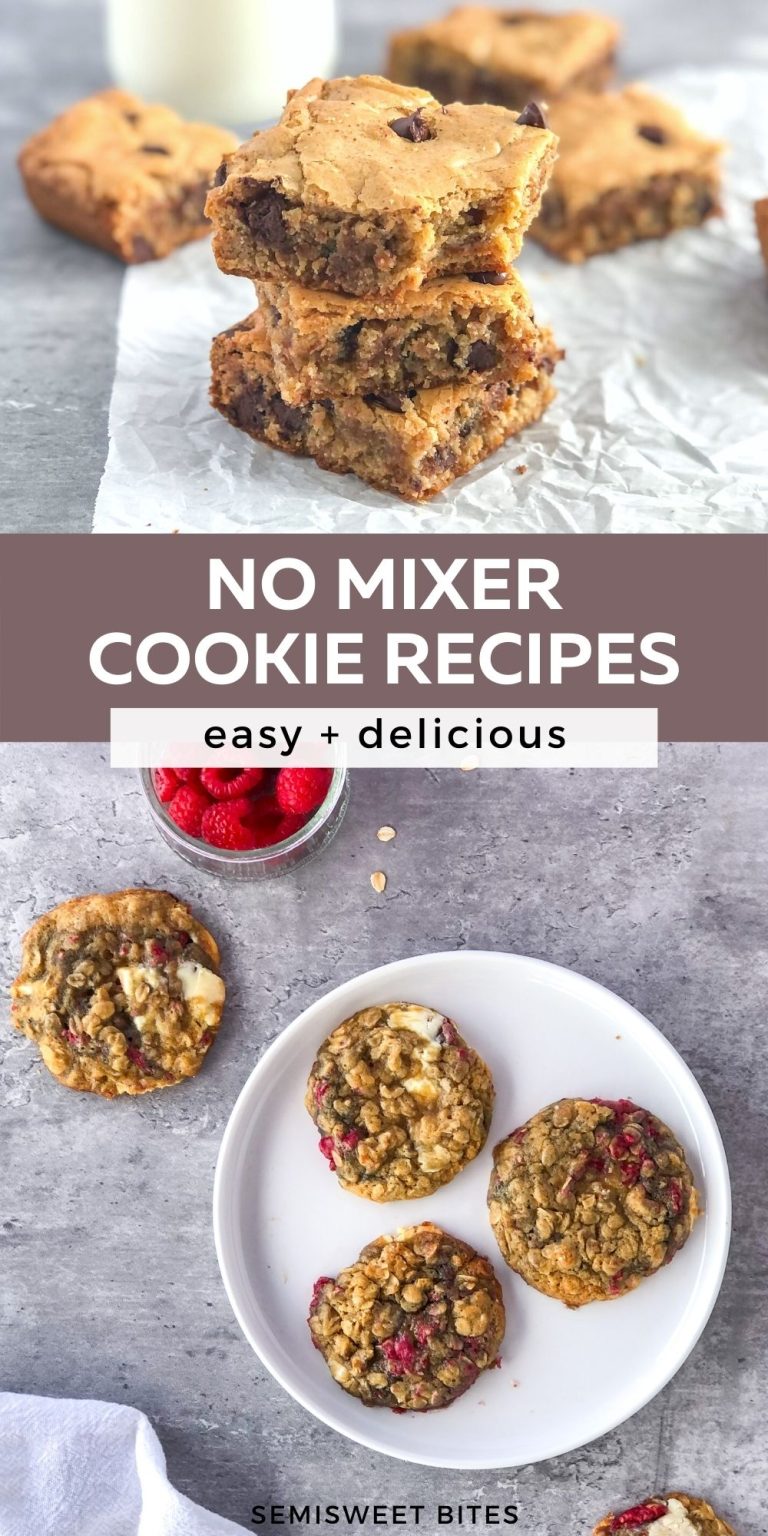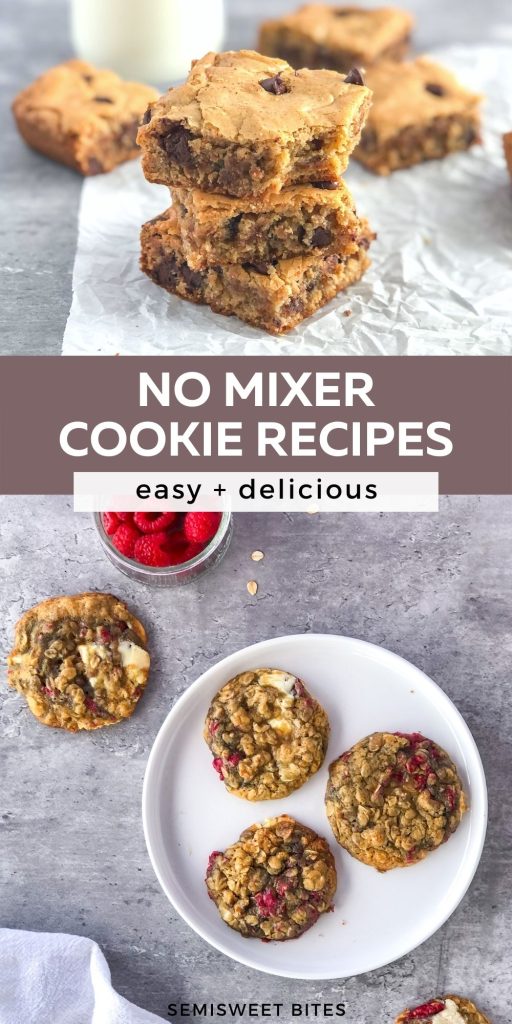 Delicious No Mixer Cookies to Make
I'll admit: I'm a tiny bit lazy when it comes to baking. If there's a way to make a cookie recipe without needing an electric mixer, I am ALL about it.
Plus, I like to share easy, low-stress recipes. That's why most (if not all) of the recipes that I create for my blog don't require a mixer!
So, I put together a list of my favorite no mixer cookie recipes for you to try! All of these cookie recipes are just as good as any cookies made with a mixer, but with less cleanup. 🙂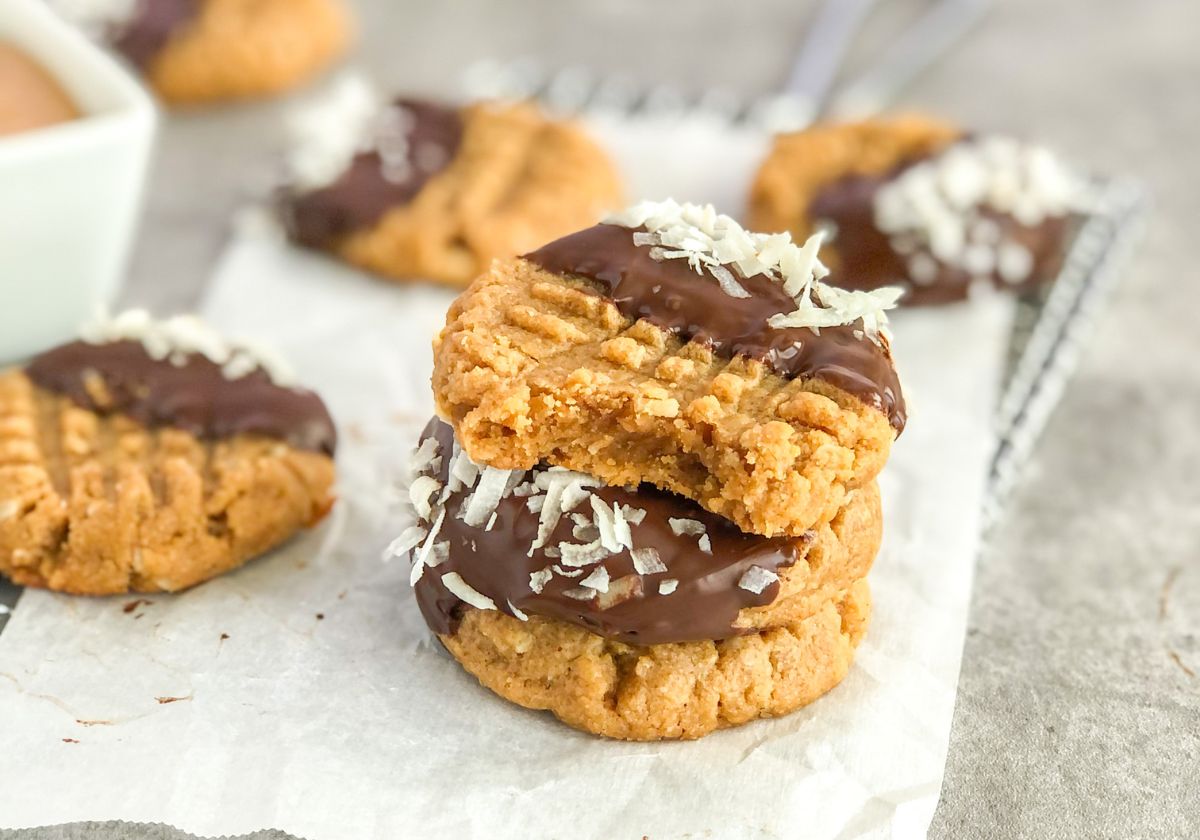 These flourless peanut butter cookies are packed with peanut butter and shredded coconut, then dipped in melted chocolate and topped with more coconut. They have a deliciously soft, melt-in-your-mouth texture.
They come together super quickly, and are naturally gluten free!
Sweet-tart raspberries and melty white chocolate chunks elevate classic oatmeal cookies to dessert perfection! They're deliciously chewy, sweet, and full of flavor.
Plus, they're great for tons of occasions, from summer parties to Christmas cookie exchanges and Valentine's Day!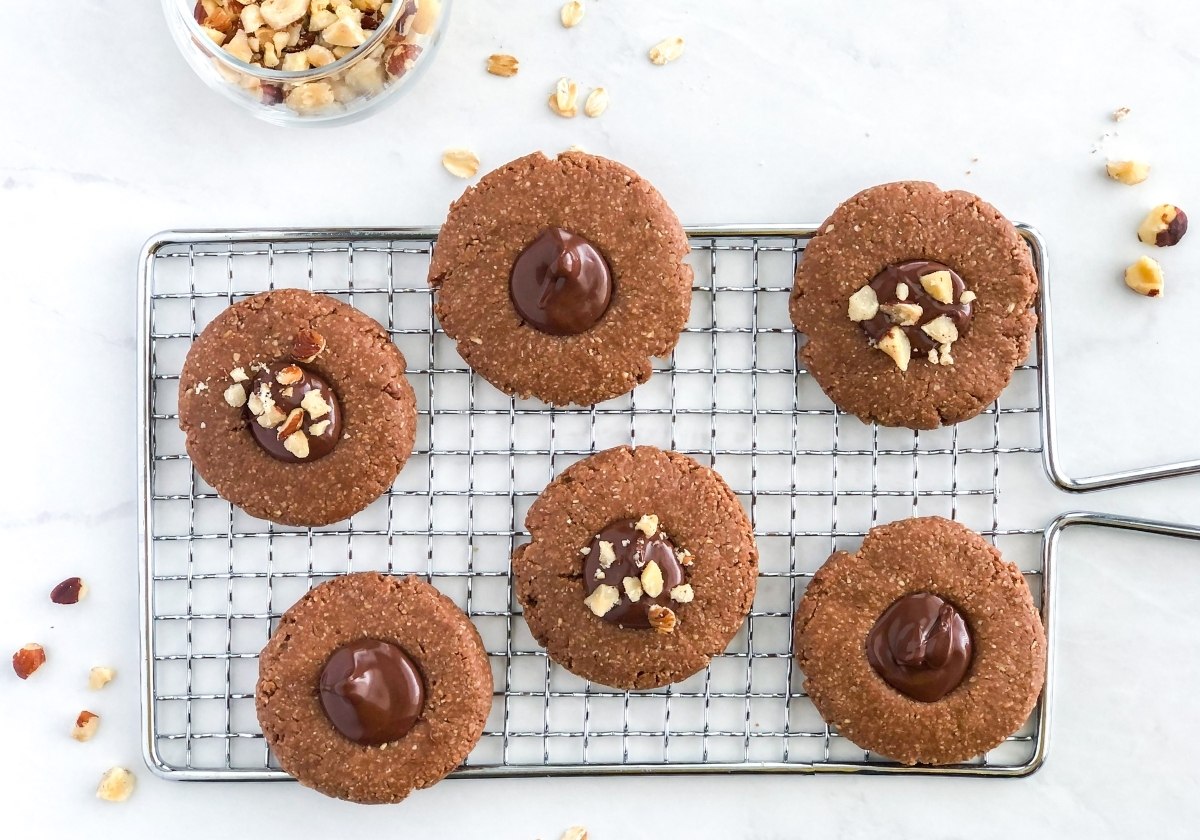 Craving a cookie but don't feel like turning on your oven? These no bake thumbprint cookies are made with oat flour, melted chocolate, Nutella, and maple syrup.
Their thumbprint centers are filled with a sweet chocolate and Nutella mixture. Perfect for chocolate and hazelnut lovers!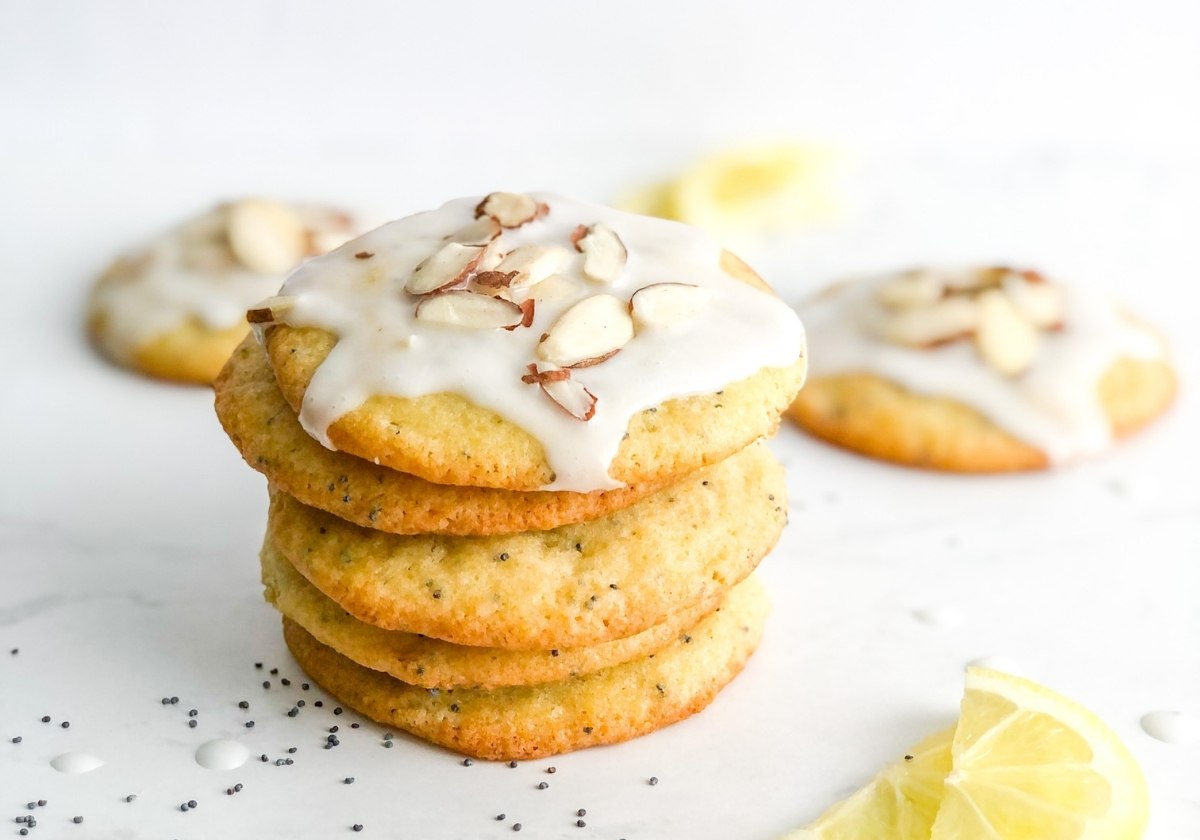 Bright lemon cookies are made extra soft with the addition of smooth mascarpone cheese, then drizzled with a simple vanilla glaze. Poppy seeds and sliced almonds amp up the flavor even more!
The texture is wonderful, too: these cookies melt in your mouth, with a hint of chewiness at the edges.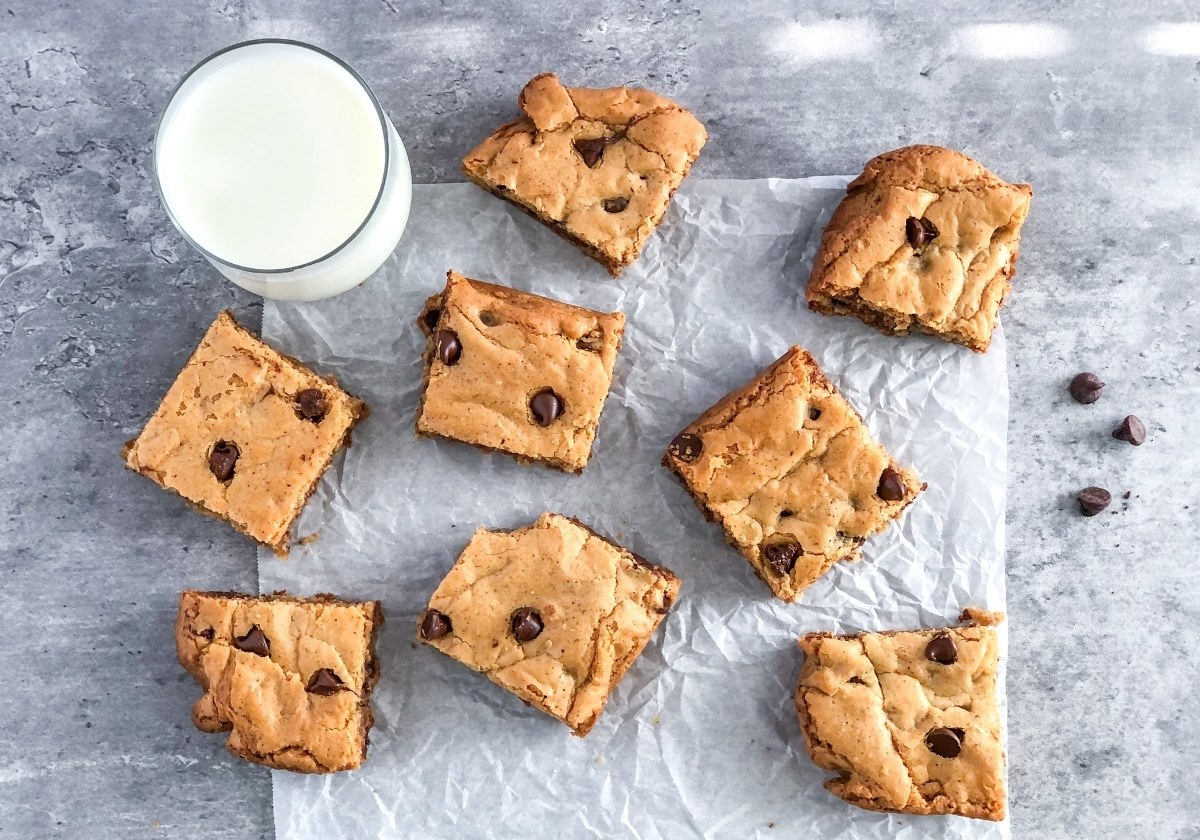 Lightly nutty almond butter bars with chocolate chips are a fabulous dessert for any occasion! They have lovely crackly tops, with chewy edges and soft, gooey centers.
They're the dreamiest chocolate chip cookie bars, and super easy to make!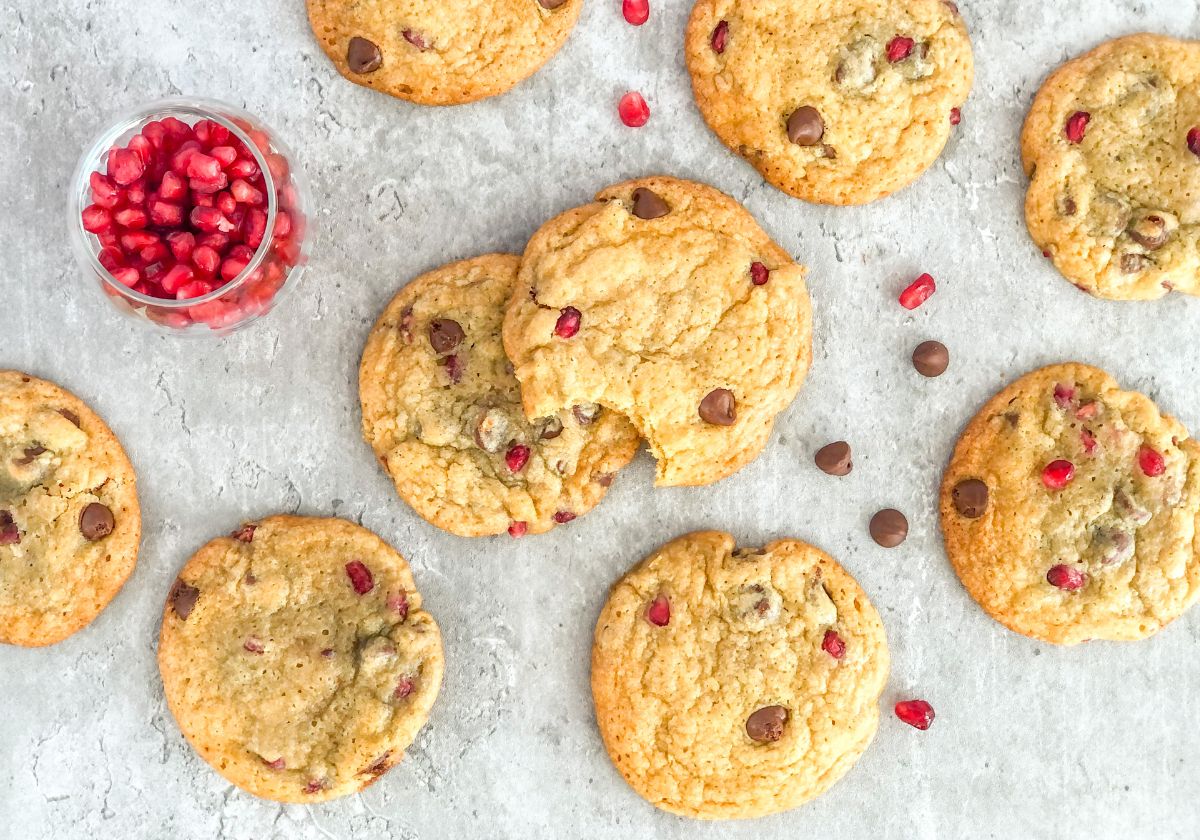 If you're looking for a cookie with a slightly unique flavor, try these pomegranate cookies! They're like classic chocolate chip cookies, but are also studded with sweet-tart, juicy pomegranate seeds.
It's an amazing flavor and texture combination. Plus, they're perfect for holiday baking!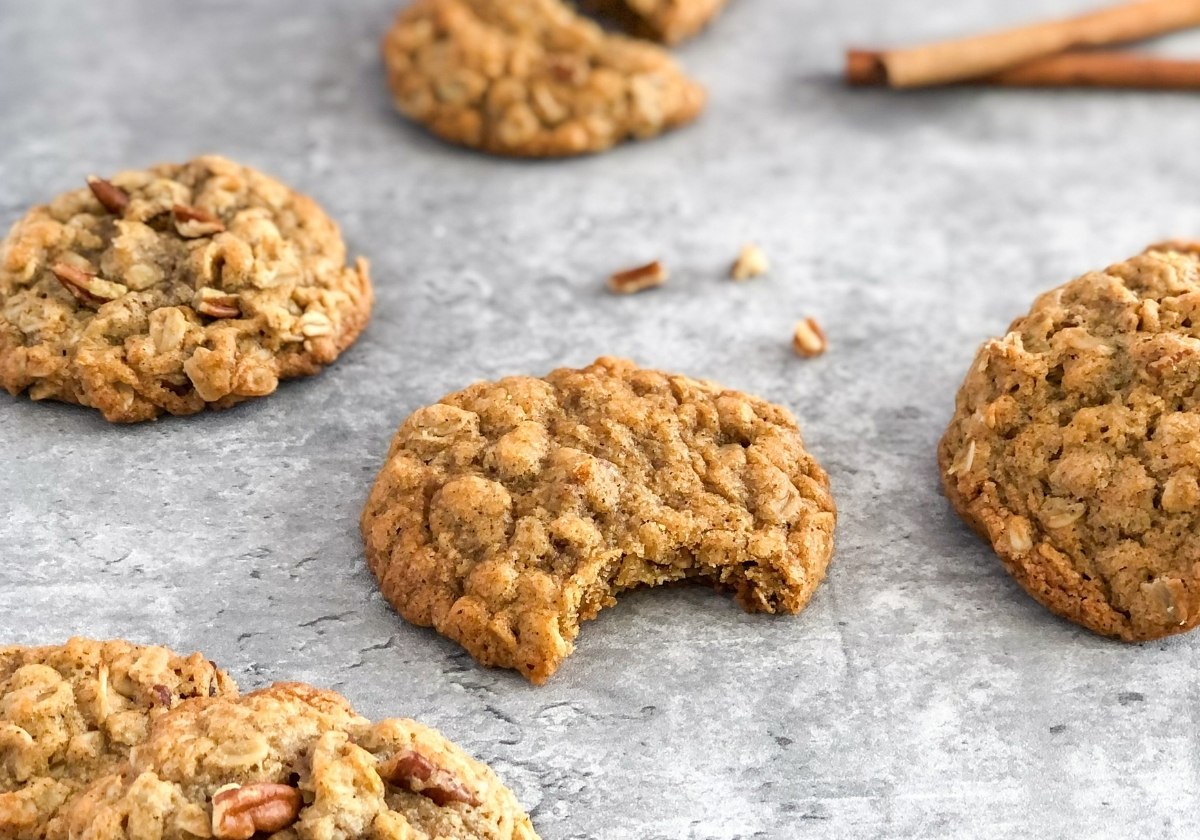 Chai-spiced oatmeal cookies with crunchy pecans are the coziest cookies ever! They're soft and chewy, with warm spices and a fabulous texture.
As with all these recipes, you don't need an electric mixer to make them. Plus, they only need 15 minutes of chilling time!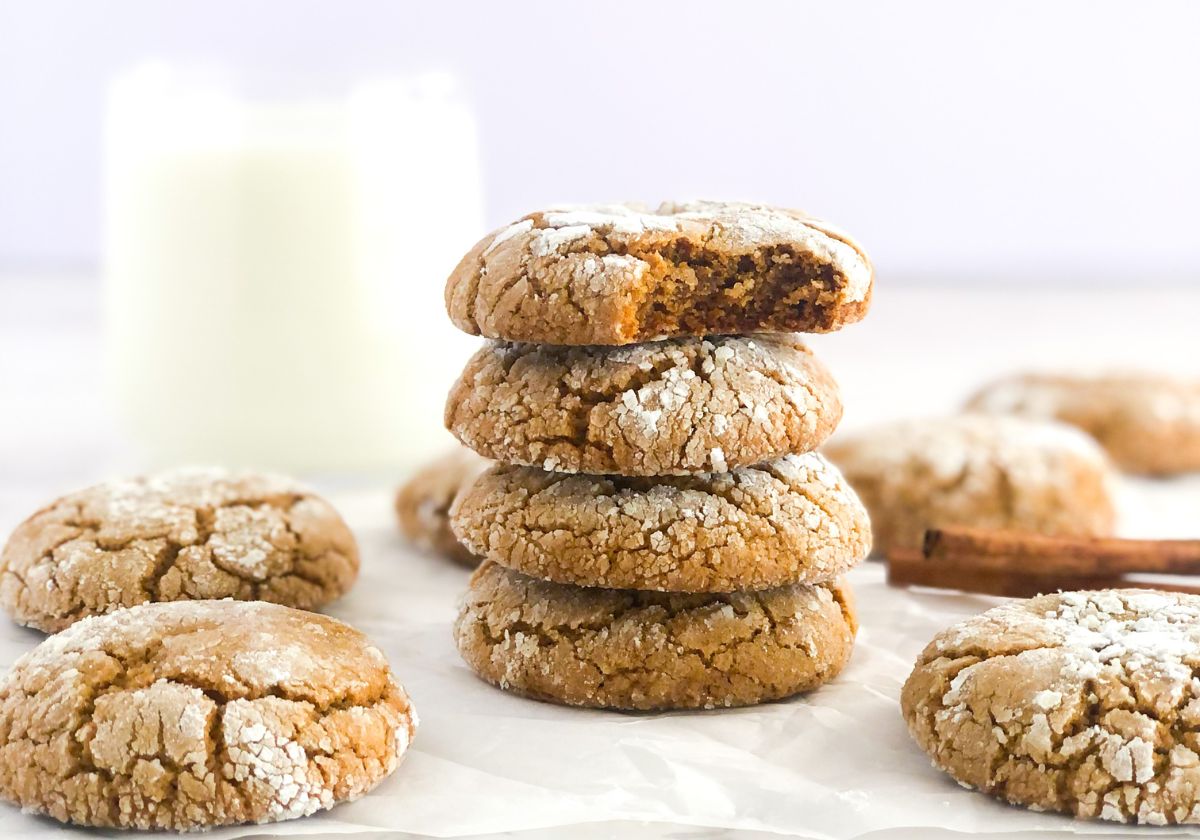 If you're looking for a classic holiday cookie to make, you're in the right place. These ginger molasses crinkle cookies are lightly spiced and dusted with powdered sugar, with a texture that's chewy and fluffy at the same time.
They'll look (and taste) amazing in any cookie gift box or on any dessert table!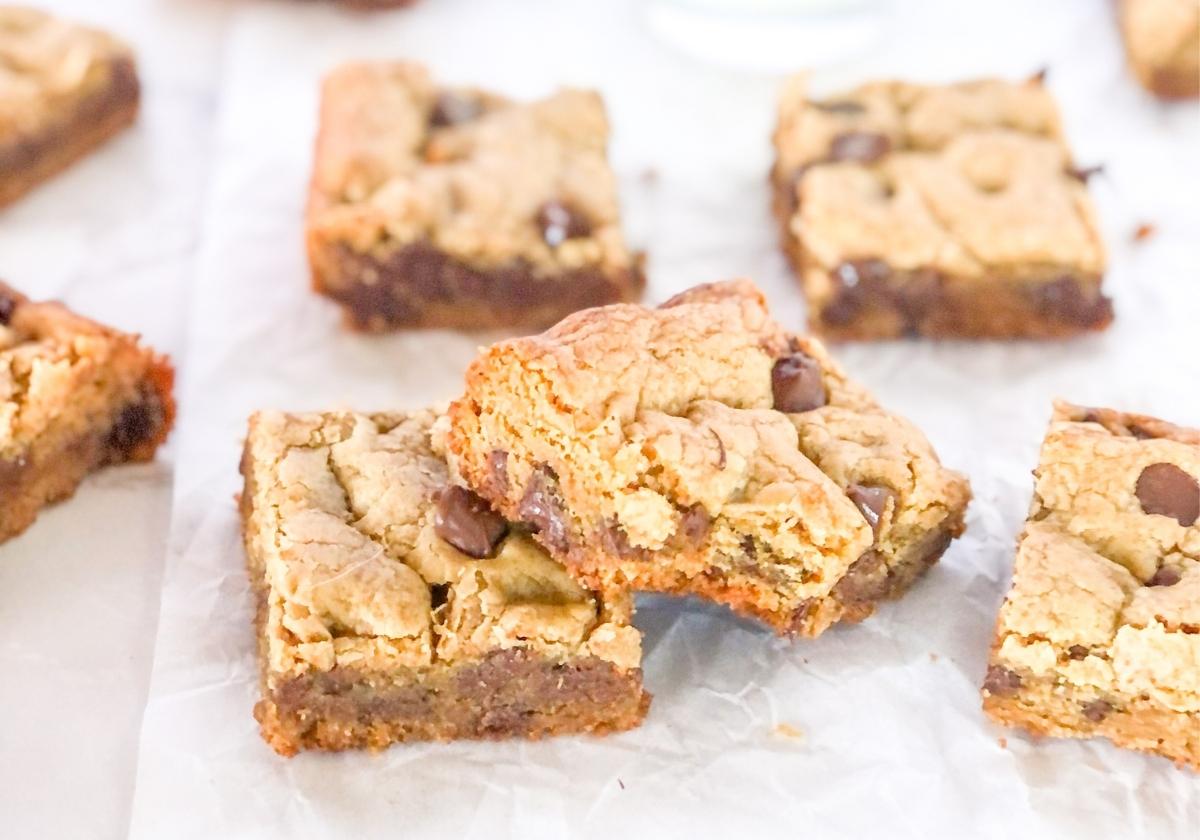 Here's another anytime dessert everyone loves: peanut butter cookie bars with melty chocolate chips!
These are extra easy because there's no scooping involved. Just make the cookie dough, spread it into a baking pan, and bake away!
They're packed with peanut-buttery flavor (plus chocolate, of course), and are deliciously chewy.
The next time you haul out your stand mixer to make cookies, just remember you have other options. 🙂 These no mixer cookie recipes are just as delicious, and so much easier!